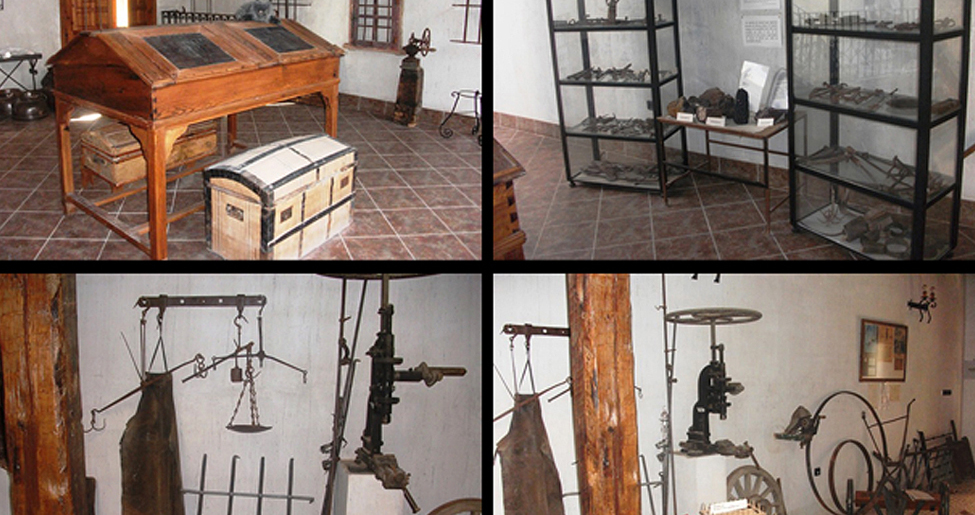 Visit
It reproduces the forge which was in the same place in the middle of 20th century, preserving the structures and some remarkable tools such as an English bellows from 19th century as a main element.
Lourdes Parrilla has turned out an ancient forge in a spacious building where the main features of the architecture of "La Alcarria" are preserved.
On the ground floor the leather bellows, the anvil, the oven and tools such as the cutting, pillers, pointers which are framed in an ambience where the wooden ceiling and the wrought iron banister of the stairs which leads to the upper floor are bathed by a light cascade which comes from a big skylight, lighting up the entire room.
On the upper floor there are two spacious rooms used for exhibitions and works made in forge.
TIMETABLE
9:00-14:00 / 17:00-20:00.
Gallery
Museo de La Fragua
Museo de La Fragua
Museo de La Fragua
Museo de La Fragua
mas