Poker of Aces: Picasso, Matisse, Chagall and Prieto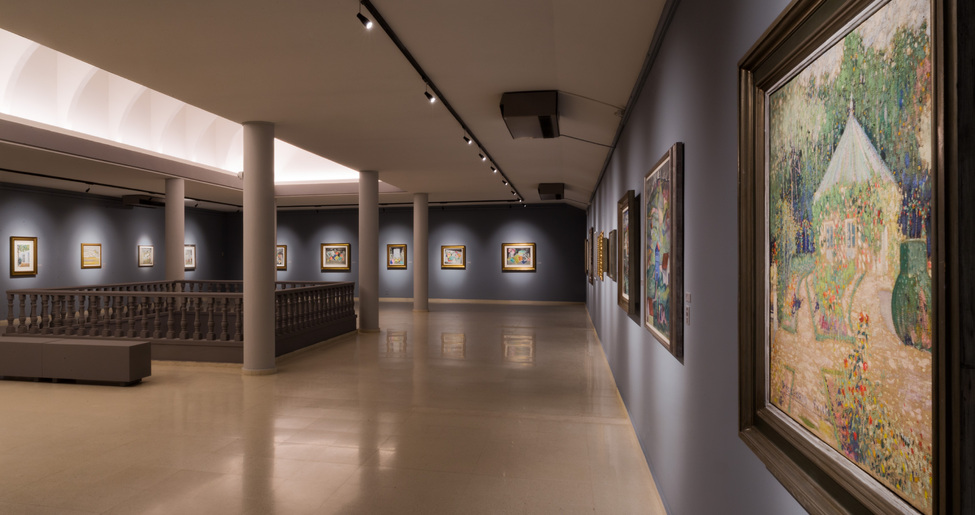 Visit
The Museum-Foundation is located in a manor house from the 17th century as a request of the artist, which was restored and prepared to keep the collection compound of more than 5,000 art works.
Although most of them were painted by Gregorio Prieto, we can also see important artwork samples of other painters of the 20th century such as Picasso, Dpissis, Chirico, Max Ernst, Solana, Matisse, Chagall or Bacon; a collection of original drawings of Federico García Lorca or Rafael Alberti and a series of painted wooden religious carvings from 15th to up to 18th century, mainly archangels.
The tour through the rooms allows us to contemplate the evolution of Gregorio Prieto's artwork, from his impressionist period to the surrealism, passing through the Greek and Roman period and his famous postism period, where the surrealist and methaphiysical pictures which were characteristic in this movement are remarkable.
The building which keeps this private important museum belongs to the regional civil architecture from the 17th and 18th centuries and has a boasted lintel, a studded door and a central courtyard with Tuscan columns and an upper gallery opened to the courtyard. The central body of the house and some industrial areas, like the wine cellar, remain intact; the rest is a new construction.
ACCESS
Free entry.
Mondays closed.
Winter timetable: 10:00-14:00 and 17:00-20:00.
Summer timetable: 10:00-14:00 and 18:00-21:00.
CONTACT
Telephone: (+34) 926 324 965
CURIOSITIES
Gregorio Prieto dived into different styles during his career, from the impressionism to his flightiness based on Greece and Rome. His last period was the postism, the ism after all the isms, a Spanish movement mainly literary which appeared in 1945. This movement was influenced by French Dadaism and Surrealism and was called by some of its more important figures as an invented insanity or absurdity. 
Gallery
Museo Gregorio Prieto. Fachada.
Museo Gregorio Prieto. Espacio Generación del 27.
Museo Gregorio Prieto. Galería.
Museo Gregorio Prieto. Patio de entrada.
mas