The glorious Spanish Army
David Blázquez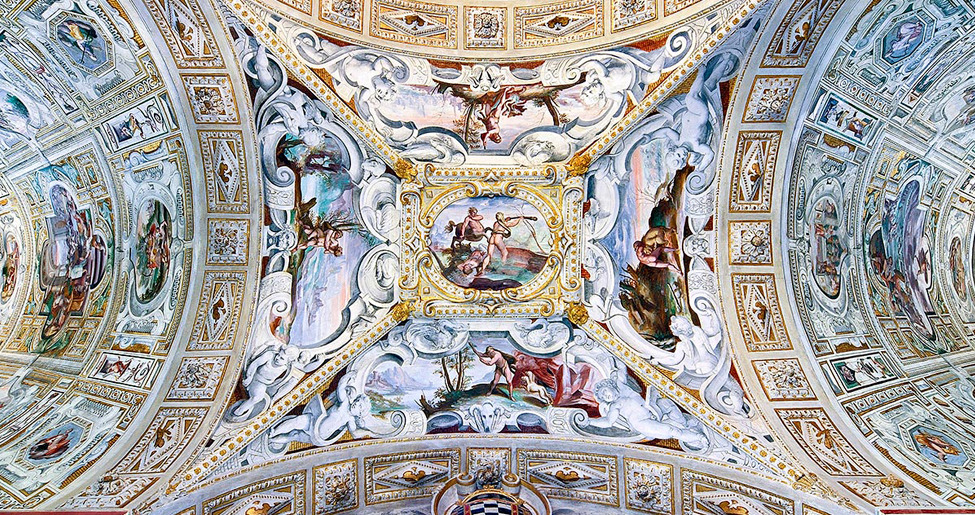 Visit
The Álvaro de Bazán Archive-Museum is located in the Renaissance palace of "los Marqueses de Santa Cruz" in Viso del Marqués (Ciudad Real). Built between 1564 and 1586 by order of Álvaro de Bazán, the first "Marqués de Santa Cruz" and Navy admiral, who due to his stays in Italy and influenced by the tastes of that period, he hired a selected group of Italian artists for the work.
Its location, in the middle of La Mancha, was the desire of the admiral, who wanted to establish his residence in a strategic equidistant point from the court of Madrid and his fleet in Cádiz, Cartagena and Lisbon.
The palace suffered an important damage during the French invasion and it was a barn, a school and a station afterwards, until 1948, and due to his link with the Navy of the "Marqueses de Santa Cruz's family, it was rented by the Army for a modest price of one "peseta" per year during 90 years.
The palace was declared National Monument in 1931.
MAIN ATTRACTIONS
The Navy General Archive, a historic archive and declared national, gathers 80,000 files with information relative to the Navy history from 1784 to the Civil War. Near 8,000 square meters where you can contemplate reliable reproductions of ships, ancient armament, carriages, canyons and furniture of the period.
The palace has two floors and the most of its rooms, as well as the high and low galleries, including the stairs, are fresco painted. This wall decoration makes it the Spanish pictorial ensemble that represents the best the classic mythology. The iconographic program of the paintings is completed with epic-narrative frescos of the Roman history, lineages or familiar character, religious and some city skylines.
ACCESS
Price: 3€.
From Tuesday to Sunday: 9:00-13:00 / 16:00-18:00. July and August, from Tuesday to Sunday: 9:00-14:00.
CONTACT
Telephone: 926 33 75 18.
E-mail: museoalvarodebazan@fn.mde.es
Gallery
Museo de la Marina – Archivo Don Álvaro de Bazán
Museo de la Marina – Archivo Don Álvaro de Bazán
Museo de la Marina – Archivo Don Álvaro de Bazán
Museo de la Marina Don Álvaro Bazán
Museo de la Marina Don Álvaro Bazán
Museo de la Marina Don Álvaro Bazán
Museo de la Marina Don Álvaro Bazán
Museo de la Marina – Archivo Don Álvaro de Bazán
Museo de la Marina – Archivo Don Álvaro de Bazán
mas