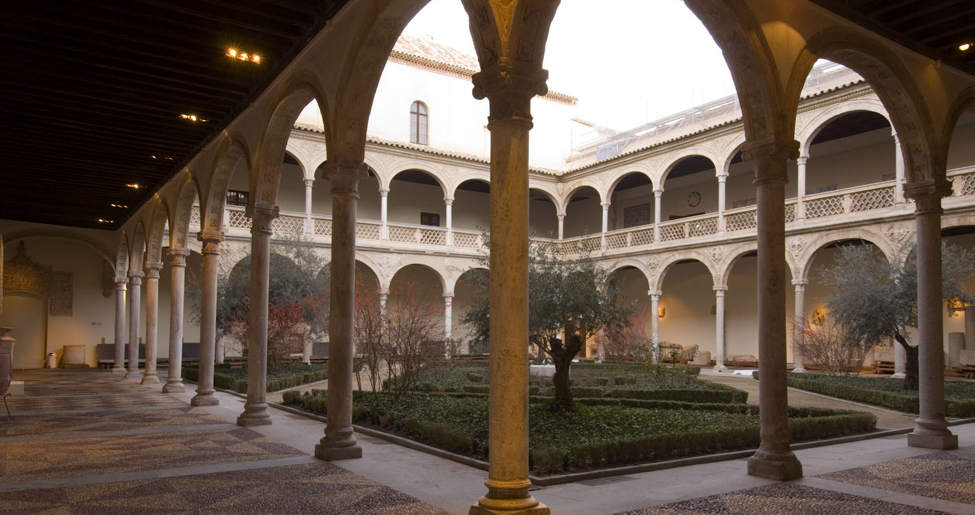 Visit
MAIN ATTRACTIONS
Paintings from the Toledan school from the 16th and 17th centuries, remarking El Greco and Luis Tristán.
WHAT WE'LL SEE
"La Anunciación de la Virgen",painted by El Greco and "Retablo de la Visitación",a sculpture made by Berruguete. There is an example of the local vanguards, Alberto Sánchez. Spaces dedicated to Fine Arts and Archeology. From the Prehistory to the 21stcentury, going through the hegemony of Rome, the Visigoth period, the Arabic presence… The carpentry and ceramics Mudejar materials are remarkable.
ACCESS
Information about timetables and prices:
http://www.patrimoniohistoricoclm.es/museo-de-santa-cruz/informacion-practica/
FUNFACTS
A must visit in Toledo for being one of the most important museums in Spain due to the quality and quantity of pieces it contains, such as archaeological, fine arts and decorative arts.
There are three important collections: Roman, Visigoth, Arabic and Mudejar archaeology; Toledan painting from 16thand 17th centuries with El Greco's art works; industrial arts with examples of popular culture and artisan local tradition.
Established by Cardinal Mendoza, it is a special building for being a hospital which carries out the new ideas about the importance of the cleanliness, the air circulation and the sunlight. It still has medieval features and shows the evolution towards the Plateresque Renaissance.
CONTACT
Miguel de Cervantes, 3
C/ Miguel de Cervantes, 3
Gallery
Museo de Santa Cruz, artesonado
Museo de Santa Cruz, claustro
Museo de Santa Cruz, fachada
Museo de Santa Cruz
Museo de Santa Cruz
Museo de Santa Cruz
Museo de Santa Cruz
Museo de Santa Cruz
mas