Antiguo Colegio Infantes: a space for the Cathedral's treasures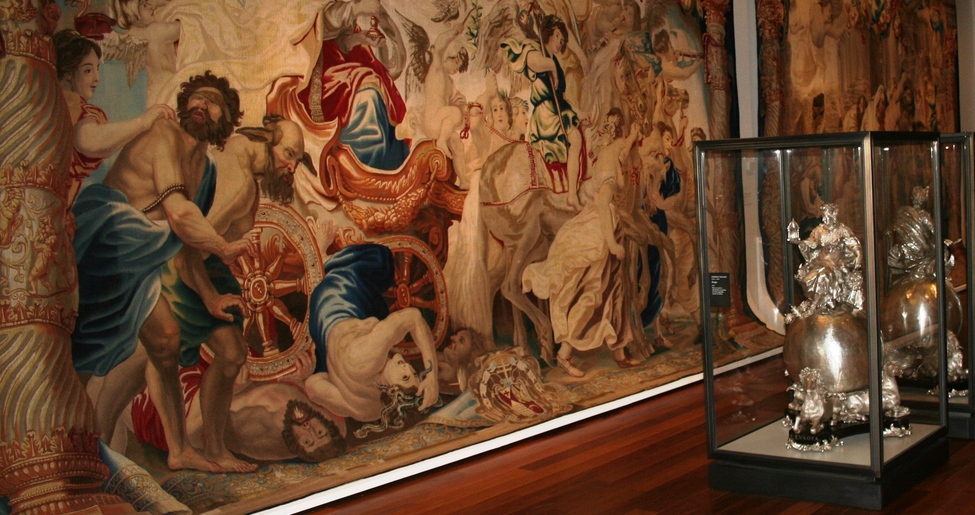 Visit
Museum located in the "Antiguo Colegio Infantes", building founded in 1552 by Juan Martínez Silíceo, totally restored, that houses a big tapestry collection, textiles, ivory objects and goldsmithing.
WHAT WE'LL SEE
Twenty four tapestries of forty eight that are exposed in the Corpus Christi procession in the facade of the "Catedral Primada". It is possible to contemplate the Ancient Monument of Holy Week created in 1806 that have not been exposed since 1956. The robes that belonged to the Mendoza, Cisneros and Fonseca Cardinals or the four silver sphere that the four continents known in the 17th century. It is possible to enjoy too with one of the museum jewel, The Astrolabe Tapestry where we can observe the medieval conception of the universe in the 15th century.
ACCESS
From Monday to Sunday: from 10 to 18:30.
Price: 2€
Plaza del Colegio Infantes
45001 Toledo
Telephone: (+34) 925.22.22.41
Email: patrimonio@catedralprimada.es
FUNFACTS
It is possible to contemplate Cardinal's Quiroga Miter, a piece in which El Greco was inspired to make the Miter that San Agustín wears in the painting "El entierro del Conde de Orgaz".
Gallery
Puerta Antiguo Colegio Infantes
Ropajes de los Cardenales Mendoza y Cisneros
Tapices y Ángeles del Monumento
Tapices y Bolas del Mundo
Tapiz de los Astrolabios
Antiguo Monumento de Semana Santa
mas