Living in the countryside
David Blázquez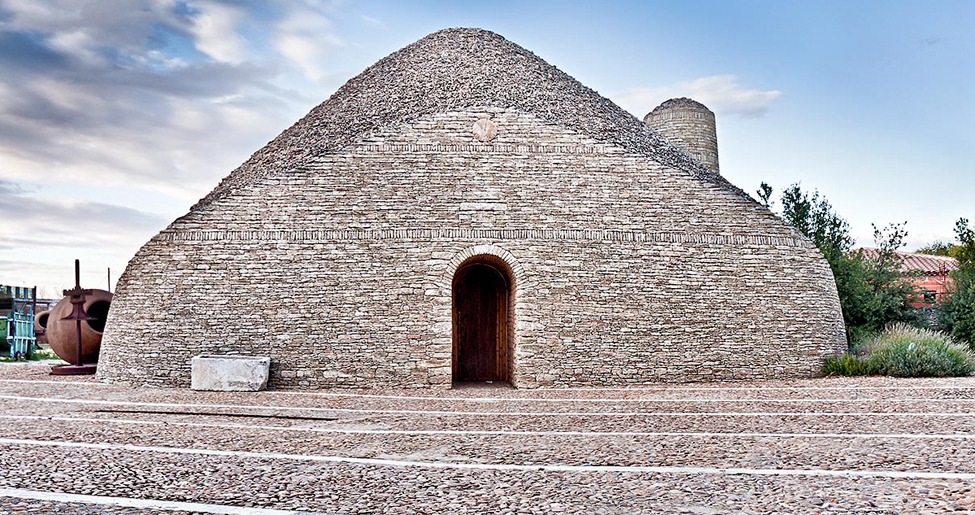 Visit
Ethnographic museum whose initiative of construction took place in the 60s with the aim to gather in it the most representative and typical things related to the farming tasks or the daily activity of our no so far ancestors.
The "Amigos del Museo del Carro" Association, selflessly, has been filling of contents this Trolley and Farm Work Museum. More than 400 pieces of rural work and domestic use. The forge, the kitchenette, the wine cellar and the "jaraiz" (a container or specific place for stepping the grape or pressing the olive. Processes of cheese, bread and wine elaboration.
In 1968 the City Hall started a project to build a "bombo" and turning it into a piece of the museum, ordering by Pablo Moreno, considered the "master" in the work of the dry stone. In his work he used more than 2,000,000 of stones, ably disposed on one another without any mortar between them. Inside, with a circular plan, is divided in some rooms destined to gather farm workers, tools and animals for the farm work, with a chimney, stone pallets, mangers and domestic items such as meat safes, wineskins, large sacks, trivets, "aguaderas", tools for the slaughter,etc.
The Bombo was opened on 20th October 1970. In the same place, museum and "bombo", the Workshop-School project, where there have been different stages of work to build among them the "manchega kitchenette", has been working since 1996. Today they are shaping to the final project of the construction of a manchega inn which will be in a unique and incomparable ethnographic, cultural and touristic enclosure.
ACCESS
Free entry.
Summer timetable
Monday closed. Tuesday: 17:00-20:30. Wednesdays to Saturdays: 11:00-14:00 / 17:00-20:30.
Sundays and public holidays: 11:00-14:00.
Winter timetable
Monday closed. Tuesday: 16:00-19:30. Wednesdays to Saturdays: 11:00-14:00/ 16:00-19:30.
Sundays and public holidays: 11:00-14:00.
CONTACT
926 52 88 01 Ext. 1377.
Gallery
Museo del Carro y Aperos de Labranza
Museo del Carro y de los Aperos de Labranza
Museo del Carro y Aperos de Labranza
Museo del Carro y de los Aperos de Labranza
Museo del Carro y de los Aperos de Labranza
mas