An original and pioneering museum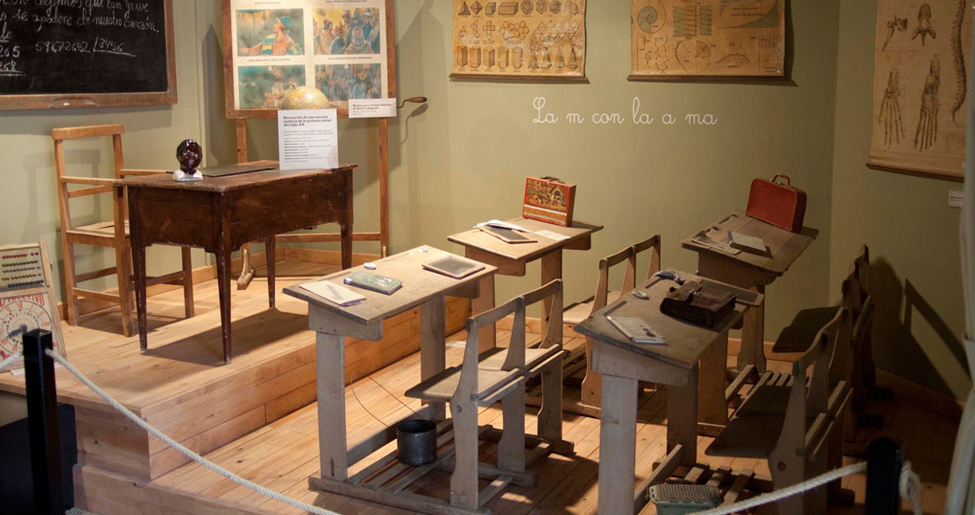 Visit
MAIN ATTRACTIONS
Little Red Riding Hood, the children's tale par excellence which everyone has been told before going to bed or in a rainy evening in winter, and we have told when grown up to our children and grandchildren. Half-light, whispering. In Children's Museum there is a great recreation of this tale like a little shadow theatre play in 32 seconds of an original stunning and playful experience. It contains also the 48 more popular games in the 19th century. "El Capitán Trueno" and "Roberto Alcázar" and "Pedrín"… A flow of feelings stored in the internal memory which will revive our most remote experiences. It is a pioneering and unique museum where we can come back to our true homeland, the individual and collective childhood that we all wear like a second skin and the most emotional but also the most endurance despite the passing of time. This is a very special place for worker and soldier children, who don't exist nowadays in Spain but in other locations around the world.
WHAT TO SEE
The museum contains four recreation rooms and the Historical Documentation Centre of the School. We can see the school, the playground, the home, the street and the rich world of children's dreams. We are all smoke which we can make millions wishes, some of them are left behind in our childhood or adolescence and others which take shape in our future adulthood. Manuals, desks, shorts, skirts are objects, essentials and clothes that still smell like present life. Games, toys, dolls, comics and puppets can't be missing. What we have learnt and what we left behind: the first handwriting, the nagging multiplication table, the lost illusions, the echo and flavour of singular and once-in-a-lifetime years. The Children's Museum's file cabinet contains the education history of the Albacete region since 18th century. Its inside is stunning: 4000 books, 18000 slides which cover the period from 1940 to 1970 and 1000 pictures of school memories. Such an original museum it is.
ACCESS TO THE MUSEUM
Free entry.
Timetable.
Working days: 10:00 –13:00. Sundays: 10:00 – 13:00. Mondays is closed.
Telephone: (+34) 967211197
CURIOSITIES
The museum is situated in Méjico Street, Benjamín Palencia School. It is the only bilingual center in English with a convention concluded with British Council of Albacete. The school official name refers to an artist from Albacete with the same name who was a famous painter with a worldwide reputation in the 20th century.
Gallery
Museo del Niño
Museo del Niño
Museo del Niño
Museo del Niño
Museo del Niño
Museo del Niño
Museo del Niño
Museo del Niño
Teo Puebla
Teo Puebla
Teo Puebla
mas