Romancero around the fire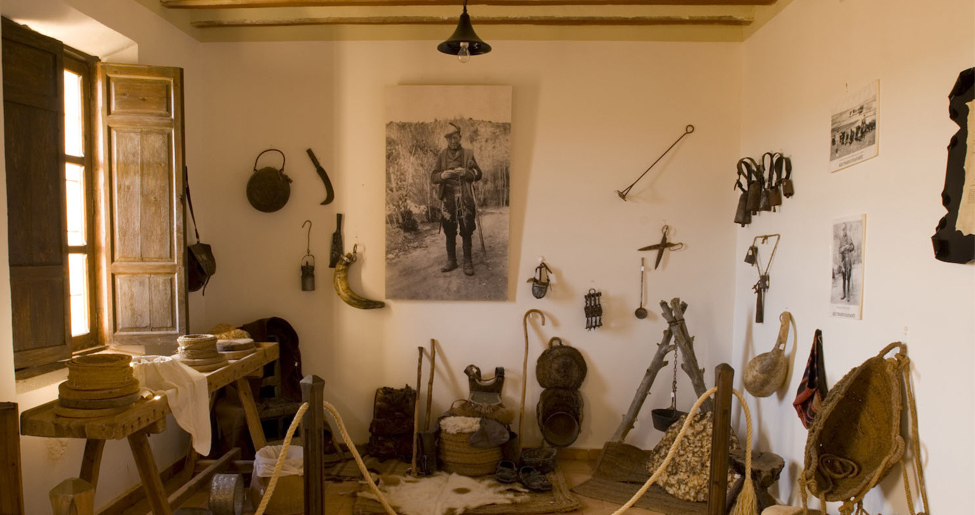 Visit
The ethnographic museum of Ossa de Montiel is located half kilometer away from the village, in a road of Villahermosa in an old little house of labourer lorry drivers rehabilitated for this use, one of the few that are preserved today.
With two floors upgraded in five rooms and the exterior part, where you will find the jobs and traditions from past periods and the men and women of this village lived.
On the groundfloor we have two rooms where they exhibit the main jobs, which thanks to them could live the most families of the village: shepherding, ranching and grapevine. In the other room we have the jobs which complement those mentioned before, such as: barber, cobbler, collier, lime worker, etc.
On the upper floor, the school, the bedroom, clothes… Also a sitting room with furniture of that period and pictures where moments of the village from other years are gathered. A little room is consecrated to Don Quixote and the Romancero, because in Ossa the most ancient and famous romances were made; in the village there is also "la Cueva de los Montesinos", which appeared in the chapters 21st and 23rd of the second part of Don Quixote.
Outside, next to the interior courtyard, the stable and the farm tools; the kitchenette and the oven, where in the past all the relatives of the house joined together to make their daily life; and pots, ladles, dishes, spoons, centreboards, earthenware bowls, etc.
All the objects and tools we can see in our tour through the different rooms has been donated by people from the village.
ACCESS
Only prior appointment.
Open from Tuesday to Sunday: 10:00-14:00 / 17:00-20:00.
Telephones: 627430719 / 695239793