David Blázquez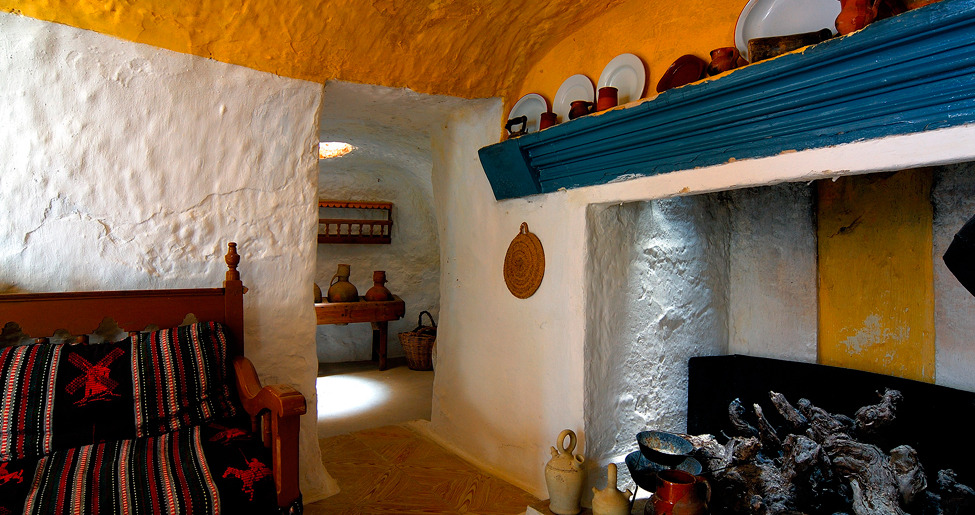 Visit
The silo itself is the main piece in the museum. A unique sample of the popular architecture from 18th to 20th centuries. Silos were dug out over four meters under the ground level. The hands of the owner family were the only tool. A singular house with no roof, columns or walls. It has a constant and multifunctional temperature, a bedroom, a kitchen, a stable, a straw loft and a henhouse. A "lumbrera",a vertical fake window, allowed the passage of light and air.
In Villacañas in 1950 there were about 1,700 silos similar to which contains the Ethnografical Museum.
This singular museum shows us the treasure of the popular architecture of Villacañas: a house adapted to the needs o a family, with its cane and its cimbias, a chimney and "lumbreras", lands and cellars.
VISIT
To visit the museum it is necessary to contact with the guide by phone: (+34) 620 659 191
TIMETABLES
Mondays: closed
From October to April: 11:30-14:00 / 16:00-17:30.
From May to September: 17:00-18:30.
Sundays and public holidays: 11:30-14:00.
Gallery
Museo Etnográfico del Silo
Museo Etnográfico del Silo
Museo Etnográfico del Silo
Museo Etnográfico del Silo
Museo Etnográfico del Silo
mas