Local history and Benjamín Palencia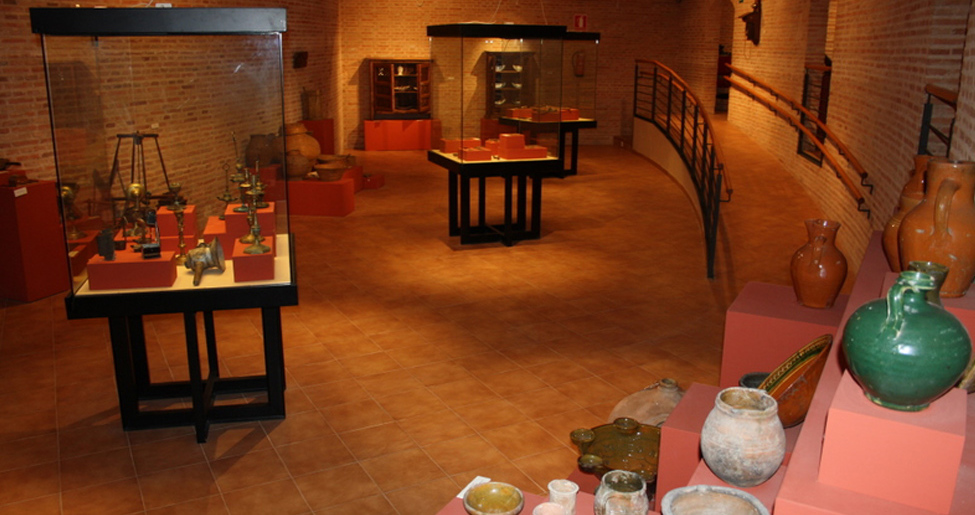 Visit
La Roda Ethnological Local Museum has some collections dedicated to the history and ethnography of this village of Albacete, as well as a sample of the painter Benjamín Palencia's work. The collection started as of the second half of 20thcentury thanks to the distinguished collector Antonio Martínez, from La Roda. It is located in Cultural Centre dependences.
The exhibition has more than six hundred pieces, divided in five different circles. The first room is dedicated to the local history of La Roda through diverse documentary and photographic material, where an exceptional topographic map is remarkable. In the second room there are amazing examples of traditional furniture. In the third one there is a circle dedicated to religious works. In the fourth room we can see drawing and engraving collections of Barrax Benjamín Palencia. Finally there is a large room which keeps archaeological and ethnographic items.
ACCESS
Free entry.
Visit upon appointment: (+34) 967442063 or at cultura@laroda.es.
FUNFACTS
Benjamín Palencia was co-creator of Vallecas School and he is one of the most important authors of the poetic call of the Castilian landscape. He knew and made friends with more or less intensity with Juan Ramón Jiménez, Dalí, Picasso, Miró, Rafael Alberti and José Bergamín. He was related to the fathers of the French surrealism Breton, Aragon and Péret and he was director of the university student play La Barraca, leaded by García Lorca. Over the years his work turned to a very personal Cubism. He died owning the Gold Medal to the Fine Arts Merit.
Gallery
Museo Etnográfico Municipal de La Roda
mas