A windmill turned into a museum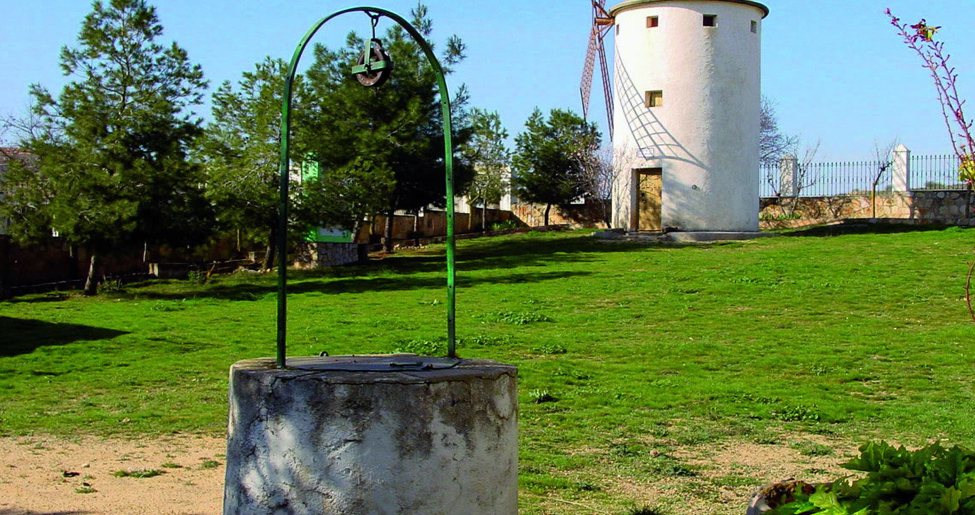 Visit
MAIN ATTRACTIONS
The maximum castellano-manchego symbol turned into a collective memory of an entire village. All of its inhabitants have transferred or give pieces, pictures or films in order to bring the past to the new generations.
WHAT WE'LL SEE
Three floors with an educative aroma. On the groundfloor, the long and hard process of the grain until its arrival to the mill. Stages which goes from the sowing to the sack of flour, with mandatory stops on the way in shape of words almost forgotten: the threshing, the grain measure, the bushel… An upper floor, the classic tasks of rural working and the customs from the rural areas. The slaughter, the hunting, the saffron, the grape harvest and the ranching. On the upper floor, 150 pictures which describe pilgrimage scenes, processions, caves and women and men of the period. A cinema machine simulate projections of images from the 70s of 20thcentury: bulls, football, big snowfalls, cavalcades, etc.
ACCESS
Timetable: Saturdays and Sundays: 16:00-19:00. Free entry.
FUNFACTS
The windmill "La Molineta" started its activity in 1861 and it has been working since 1920. Six decades talking to the wind.
Gallery
Museo Etnológico La Molineta
mas