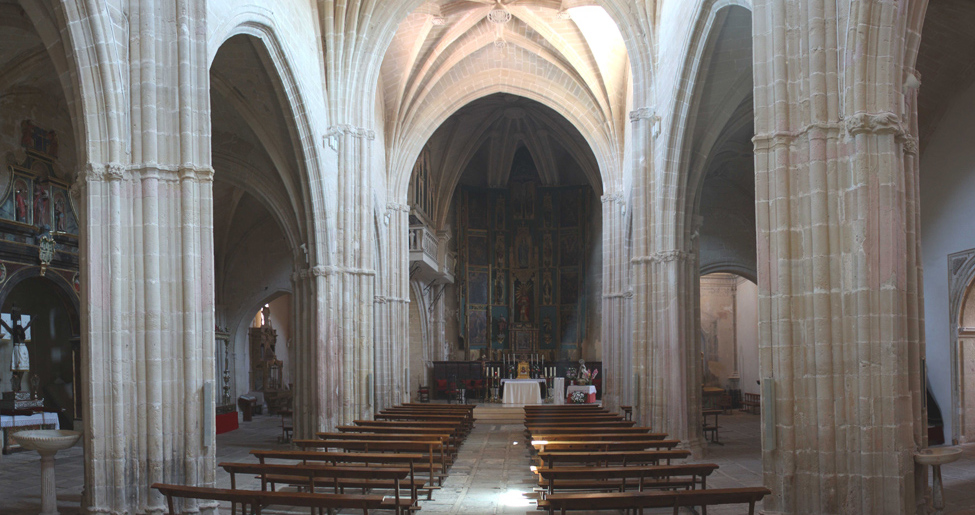 Visit
MAIN ATTRACTIONS
Alcaraz is a live and direct museum: its antique smell and its peculiar flavor of the proverbial patience of the people from the countryside cannot lead to confusion. Its only parochial, of la Santísima Trinidad, is a jewel for many reasons: excellent bearing, harmonious elegance, details and artistic gusts which search the conspiratorial look of the visitor committed to live once-in-a-lifetime moments.
WHAT WE'LL SEE
Gothic sculptures and panel paintings from 15thcenturies. Two canvas are remarkable in the 16thcentury: Santiago and San Cristóbal and a portrait of Fray Fermín de Alcaraz. The temple itself is Gothic-Renaissance style. The part built in 14thcentury fell down in 1755 due to the earthquake of Lisboa. Walking calmly through the village is the best way to get into the being and culture of Alcaraz, whose origin dates back to the Prehistory and was renamed in 12thcentury, a period of Muslim hegemony, when it was famous by the carpets and looms. Its famous mountains of homonym name, its rivers (in the influence area of Guadiana, Guadalquivir, Júcar and Segura's hydrographic basins) and its rural paths are other attractions of great value for the visitor. Multicolor tourism in little, genuine and intense doses.
ACCESS
In the opening hours of the church: free entry.
FUNFACTS
Half myth, half reality, in the beginning of 19th century, the banditry in the south of Spain was a national phenomena of crucial importance which appeared in the literature of those days with a narrative force. Two of the most famous bandits lie for the eternity in the local cemetery: El Pernales, from Andalucía, and El Niño del Arabal. They were shot down in the surrounding areas when they tried to escape to Valencia. Whispering, the inhabitants of the village, which doesn't reach 2000 people), say whoever wants to listen to them that on the bandits' graves there are always fresh flowers. Is that true or an unfounded rumor that seems true by its constant repetitions? 
Gallery
Museo Parroquial de la Santísima Trinidad
mas