A trousseau found in Hell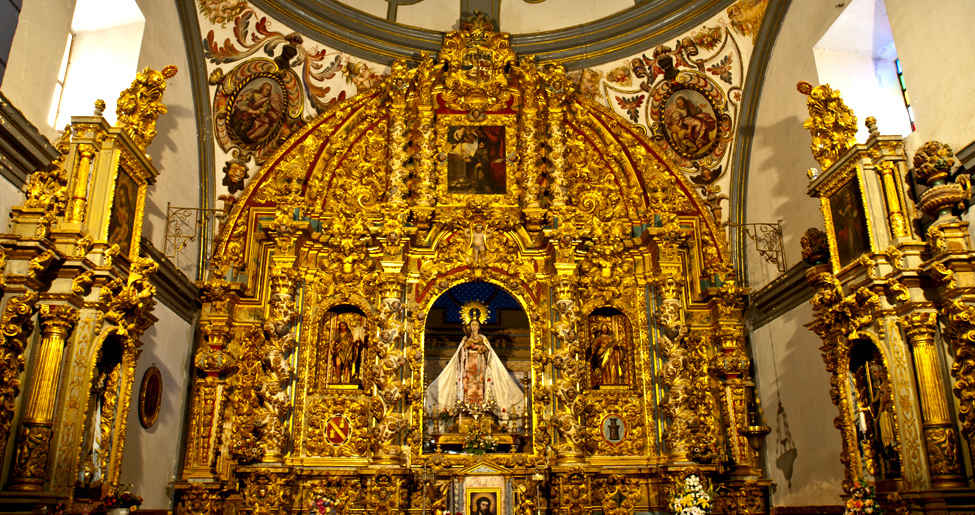 Visit
The museum is inside the Santiago Apóstol Parochial Church, a temple built between the 16th and 18th century and has an altarpiece in the main altar made by the Italian Pablo Sistori. We can remark the organ, made by Joseph Llopis, from 1787.
Archaeological objects, sacred art and ethnographic. General goldwork, documents, relics and ornaments. In the Archaeological section the caliphal collection of Hell from 10th and 11th centuries is remarkable. It is a Muslim trousseau consisting on a hundred pieces of historical great value. The Art section has gold work objects, documents, ornaments and relics. In the ethnographic section the traditional house and marmalade customs.
The permanent exhibition is completed with a miniature of a traditional house and concrete references to the marmalade customs.
ACCESS
Prior appointment visits to the church. Free entry.
FUNFACTS
Liétor is a beautiful village located in Mundo river valley. A frontier place during the Reconquest, between Muslim and Christian armies. It has a Muslim origin.
Gallery
Museo Parroquial de Liétor
mas