The choir, the altarpiece and the Nativity scene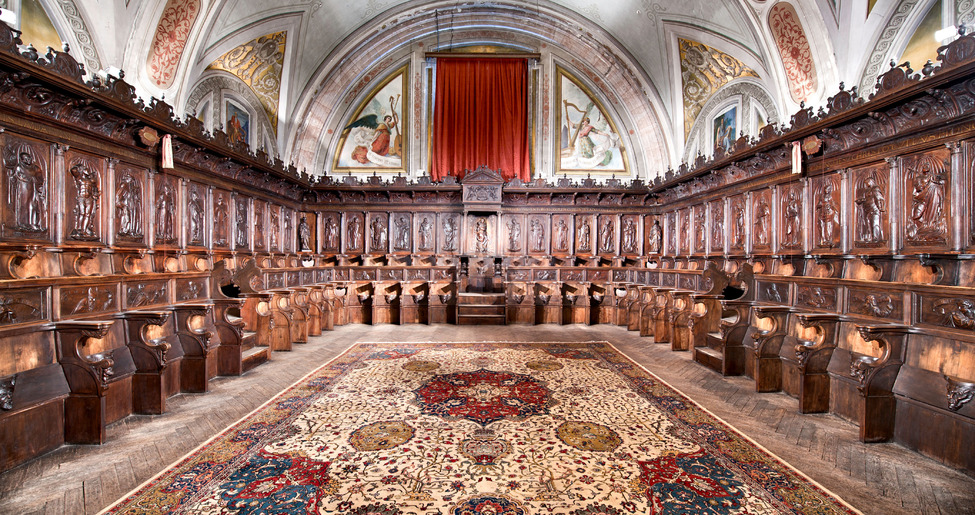 Visit
MAIN ATTRACTIONS
Located in the Santo Domingo de Guzmán Dominican convent from the 16thcentury. A trio of jewels: the choir, the altarpiece in the chapel and the Nativity scene, a singular spectacle of light, image and sound.
WHAT WE'LL SEE
Sacred art and goldwork, remarkable sacred paintings and ornaments such as capes, chasubles and dalmatics embroidered with gold. Also an interesting archaeological collection from the Paleolithic to the Contemporary Age.
ACCESS
Tuesday to Sunday: scheduled visits: 10:30, 11:30, 12:30, 16:00, 17:00 and 18:00. Closed in August.
Global price: 4€.
Retirees, European Youth card owners, students and disabled: 3€.
Groups: reduced prices.
Access to the archaeological collection: free.
FUNFACTS
Ocaña is a primary historic-artistic ensemble with significant monuments from 15th to 18th centuries. Three suggestions: the main square, the "Palacio de los Cárdenas" and "La fuente Grande."
Gallery
Museo Porticum Salutis
Museo Porticum Salutis
Museo Porticum Salutis
Museo Porticum Salutis
Museo Porticum Salutis
Museo Porticum Salutis
mas