Discover the origin of the office of "clavero"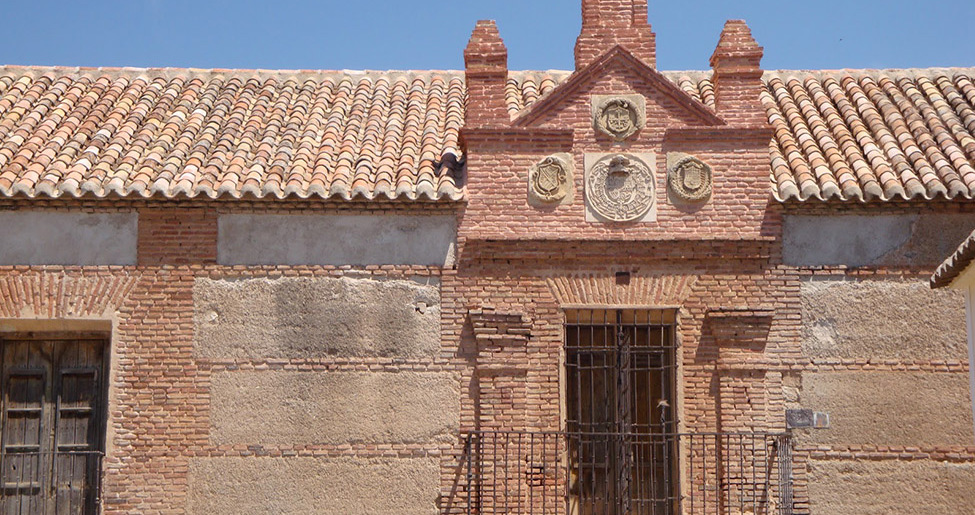 Visit
MAIN ATTRACTIONS
At the highest part of its municipal territory, located just 30 km to the South of Ciudad Real, on the Alacranejo hill, the impressive and evocative ruins of the Sacred Convent and Castle of Calatrava the New rise up, and they will have us traveling back in time. In the outskirts of the town we will find the Palace of la Calvería from the 16th century, also known as the North Palace, founded by Philip II to house the Claveros of the Order of Calatrava. The claveros (key holders) were those in charge of guarding the keys to the castle and convent in the time in which Grand Masters and Knights lived there.
WHAT WE'LL SEE
All those who visit it will be transported to another era. The Palace is a Renaissance building from the 16th century with elements from the 17th. In its facade of brick and ashlar, we notice the door and above it a forged iron balcony crowned with a triangular gable decorated with four crests, one of which is that of Fernando de Córdoba, clavero (key holder) of the Order. Its last practical use was that of a house-barracks during the Civil War.
ACCESS
Ask in the town.
OUR RECOMMENDATIONS
The Sacred Convent-Castle of Calatrava the New, 9 km to the south of the town and declared a National Historic Monument in 1931. The church is the main building and the best preserved of the whole complex. 
Gallery
Palacio de la Clavería en Aldea del Rey
Palacio de la Clavería en Aldea del Rey
Palacio de la Clavería en Aldea del Rey
Palacio de la Clavería en Aldea del Rey
Palacio de la Clavería en Aldea del Rey
mas