The landscape of the Middle Ages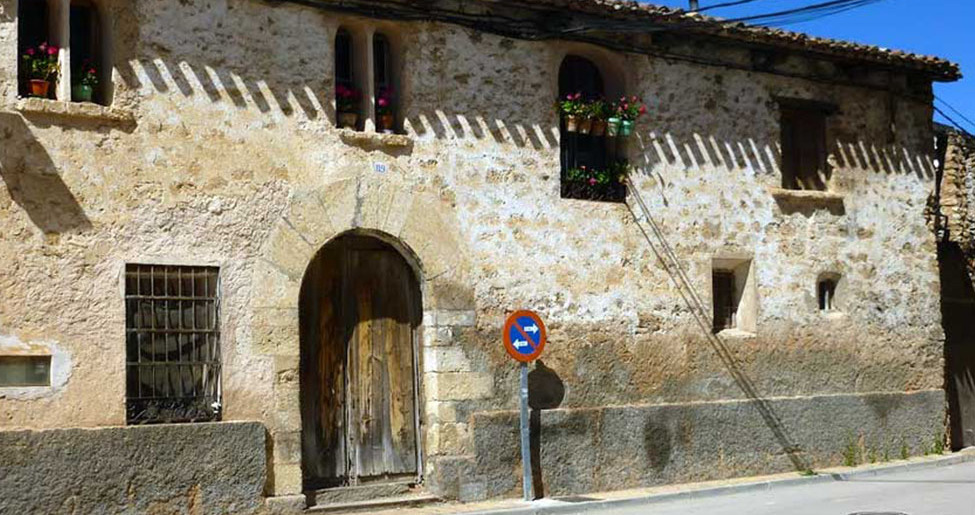 Visit
Palomera, in the region of La Serranía and at the banks of the Huécar river, claims its prominence in the Cuenca region and stands out due to its identity at the bottom of its valley. Its name comes from the abundance of doves and dovecotes in the area. Its main appeal revolves around its urban complex where a cluster of medieval houses lay around the main street and they guide us to their time on the way to the main square. All of this is outlined on the map by the Huécar gorge, that originates close by and takes over Palomares like an integrated component of the landscape in the community as a distinguishing, harmonious and essential feature.
The San Justo y Pastor parish church with just one hall and a hexagonal apse from the 15th century, stands out inside due to its batten coffered ceilings and its wonderful ironwork. The Posada mansion, with a clear 15th century feel, stands out amongst the buildings in the town. Next to the river an old mill shows us its interweaving beam structure and almost on the edge of the village is a set of haylofts linked to the plot. They preserve the stone roller in order to refurbish them.
In the surrounding areas, the settlement at Molinos de Papel paper mill shows us the hamlet that was born in the shadow of the industrial activity and that was very important due to the quality of its reams of paper from the 16th century and continuing in some of them until the beginning of the 20th century.
OPENING HOURS AND HOW TO GET THERE
Access: CU-914