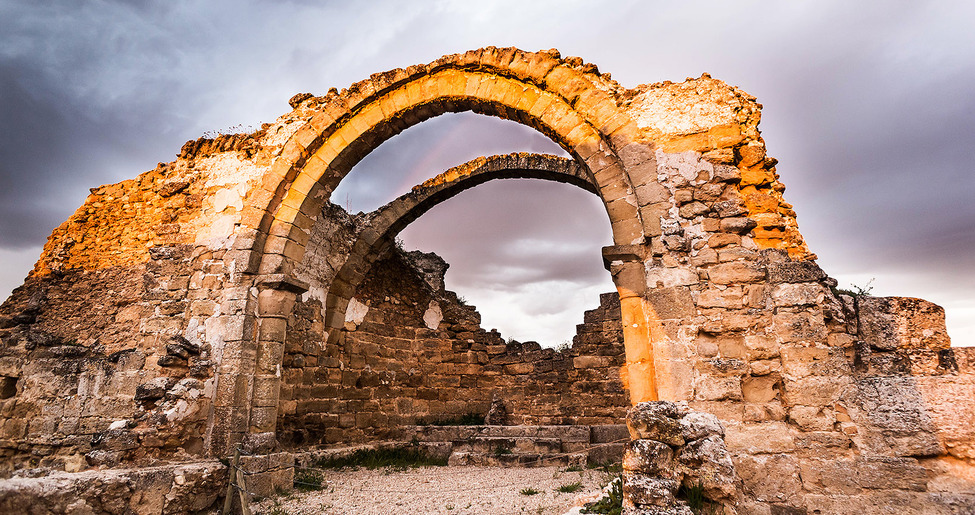 Visit
Three valleys and the river Tagus made up the strategical passing of this sport where Liuvigild raised this city in honour of his son Recaredo. Recópolis is the only visigoth city in Europe that was built where there was no previous settlement. The visit takes us on a journey from the 6th century until the 17th century to observe the traces of the three communities that populated it. Visigoths, Andalusians and Christians left traces of their legacy behind them that are still evident today in their archaeological remains.
The city was organised into two main streets, one of them leading to the main square with its basilica and palatial complex. The great archway which gave access to the square, stretches of the aqueduct wall, the only one that has been discovered so far from the visigoth times, completes the visit.
It is thanks to the interpretation centre where our tour, what we see, feel and remember in Recópolis is explained and it considers this time and space in history.
HOW TO GET THERE
Information about opening times, prices and guided tours:
http://www.patrimoniohistoricoclm.es/parque-arqueologico-de-recopolis/informacion-practica/
Gallery
IGLESIA RECOPOLIS
CAMINOS RECOPOLIS
NUBES RECOPOLIS
CAMPOS RECOPOLIS
CASTILLO RECOPOLIS
PALACIO RECOPOLIS
RIO RECOPOLIS
mas