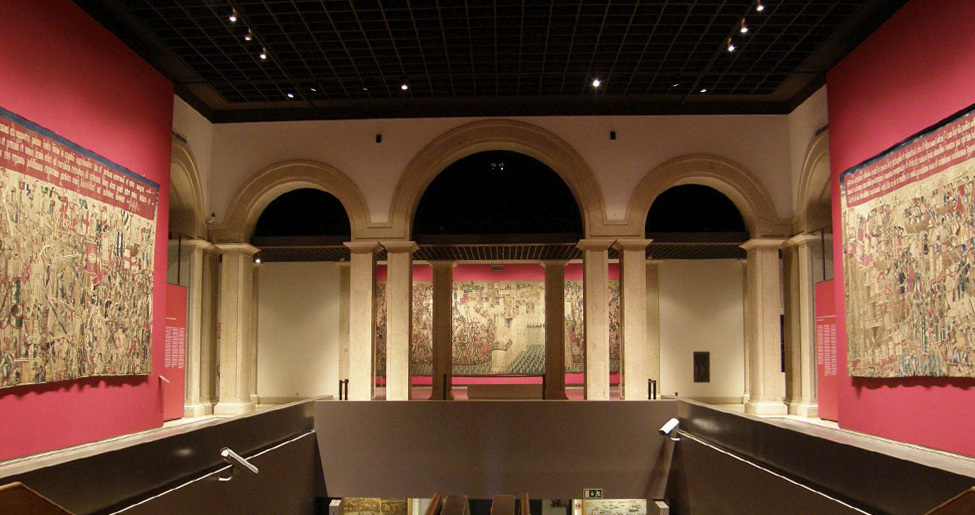 Visit
In the plain of the Arlés river, between the river Tagus and the river Tajuña, the ducal town of Pastrana welcomes us.  Its various displays of artistic and cultural heritage have granted it the title ofconjunto histórico, listed as heritage. On its streets, the buildings illuminate art and history with accounts of its past which, more so than its structure, tell us about its inhabitants. Characters such as the Princess of Eboli, confined to her palace for her plotting in court. Pastrana is enriched with literary characters and stories; its Carmelite convents were founded by Santa Teresa and San Juan de la Cruz. Later, Moratín went to live in the town for long periods and nearer to our time, Camilo José Cela immortalised it, including it in his work "Viaje a la Alcarria" (Journey to Alcarria).
The Hora square is governed by the imposing ducal palace with its Renaissance style and a large number of Mannerist elements. The collegiate church dates back to the 14th century, with later additions such as its Gothic doorway from the 15th century and the big refurbishment in the 17th century which dominates its current structure.
The tour leads us to the manor houses which are important depictions of the architectural art and the ancestry of its old proprietors. The Calatravan knight's house, the Burgos palace, and also to mansions with different uses: Casa del Concejo (council), Casa de los Canónigos (cannon), Casa de la Inquisición (inquisition).
One of the most significant civil monuments is the Fuente de los Cuatro Caños fountain, with a hexagonal basin and scalloped rod tube, as well as four figureheads from which the stream of water comes out. It is finished off with a pinnacle, orb and iron cross and the visitor can relax, freshen up and plan his route here.
HOW TO GET THERE
N-320 CM-200
Gallery
Pastrana
Pastrana
Pastrana
Pastrana
Pastrana
Pastrana
Pastrana
Pastrana
Pastrana
Pastrana
mas