Ancient Celtiberian settlement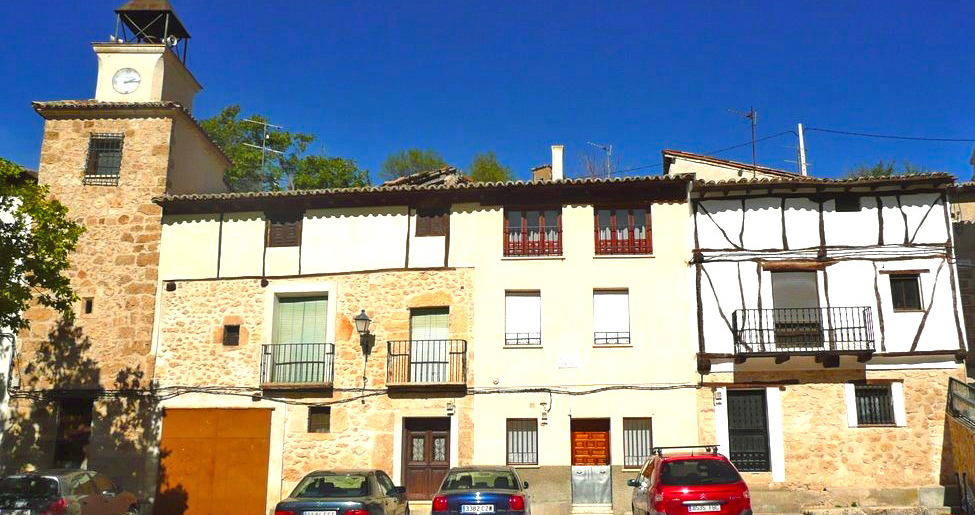 Visit
MAIN ATTRACTIONS
This Alcarreńa town is located in the valley of the Tajuńa River, and its population doesn't quite reach one hundred inhabitants. In its urban center we will find the Fuente de los Moros (fountain of the Moors), a Roman hydraulic complex in which archaeological work was carried out in the 80s and the results of which lead them to believe that the Celtiberian settlers of the fortified settlement of Castillejo resided here. Those who come to the town nowadays will find its main attractions in the Plaza de Abajo.
WHAT WE'LL SEE
This plaza is also known as that of the round fountain, and it is far from the urban center of the town. At the foot of the plaza we can find a place for bowling and some basketball courts. Before it was moved to the entrance to the town, the jurisdictional pillory was found here. Formed by a thick granite shaft with a truncated-pyramidal capital from which four iron arms stick out, which end in four serpent heads. The pillory has been declared an Asset of Cultural Interest in the category of Monument.
ACCESS
Open access.
OUR RECOMMENDATIONS
The parish church of Our Lady of la Zarza, made of ashlars and masonry in the 16th and 17th centuries. It has a lovely Baroque altarpiece decorated with Solomonic columns and two scenes of the life of Jesus, the Birth and the Epiphany.
Gallery
Plaza de Yélamos de Abajo
mas