Visit this Manchegan town, birthplace of the great painter Antonio López García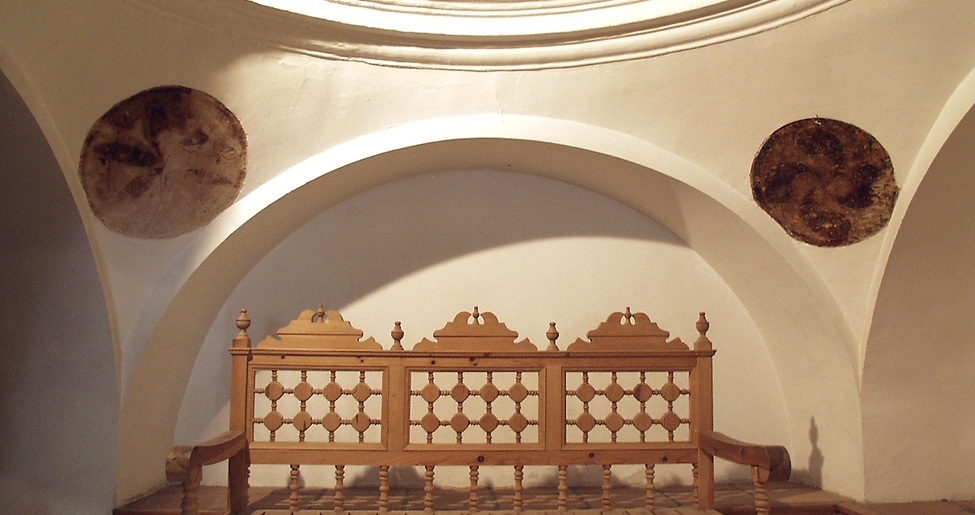 Visit
MAIN ATTRACTIONS
To the east of the province and in the lands of the region of La Mancha, the town of Tomelloso, primarily dedicated to vine cultivation, stands out. We can easily access it from the Autovía de los Viñedos (Highway of the Vineyards), which leaves from Toledo, or by the A-43, that joins Levante and Extremadura.
Birthplace of great painters like Francisco Carretero, Antonio López Torres and his nephew Antonio López García, the most internationally known, representative of magical realism and winner of, among others, the Prince of Asturias Prize of 1985. Each of them have museums in the town where you can see their works. With regard to Tomelloso's heritage features, the most important building is the Posada de los Portales, which the traveler will find in the Main Square, together with the City Hall and the church of the Assumption.
WHAT WE'LL SEE
The construction of this posada (inn/lodge) dates to the second half of the 17th century. Originally, it was a typical Manchegan inn, and the structure has been preserved with a patio-corral, the hearth with its traditional dome and the wooden beams in the ceiling, characteristic of Manchegan architecture, as well as the kitchen with a large bell-chimney and other utensils of the era. Looking at its exterior, its facade is made up of a portico formed by four Tuscan columns above which they hold up two galleries supported by studs and footings decorated with carved balustrades, in the style of corralas or corrales de comedias (open air theaters).  The two floors have running wooden balconies. Currently the building is a space for exhibits and the tourism office, among other uses.
ACCESS
The wine tradition of Tomelloso has also been reflected in its architecture with so-called "bombos". These types of buildings arose in the 19th century and were found within the vineyard. They had a circular or elliptical floor plan and thick limestone walls that supported a false dome that covered it. In the Carro Museum we can see a reproduction.
Gallery
Posada de los Portales en Tomelloso
Posada de los Portales
Posada de los Portales en Tomelloso
Posada de los Portales
Posada de los Portales
Posada de los Portales en Tomelloso
mas