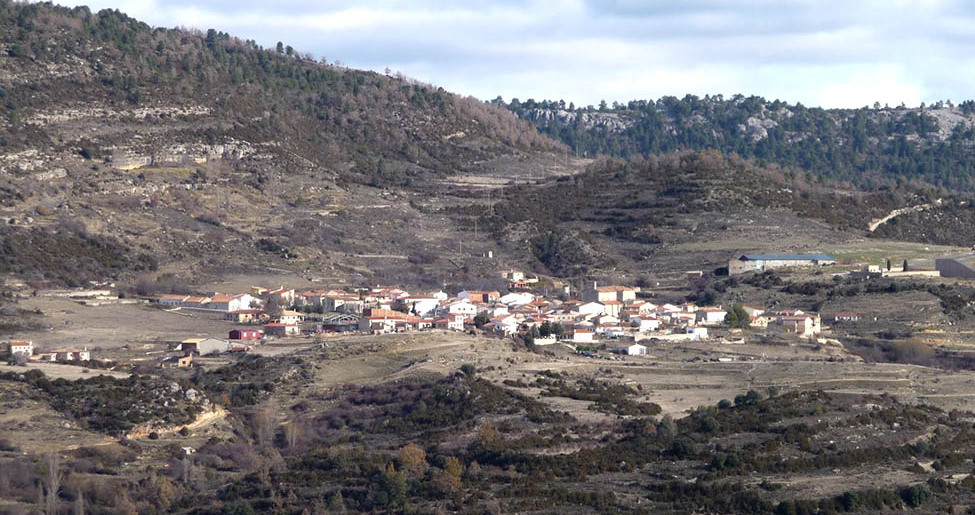 Visit
Poyatos, in the Majadas mountain range, near to Vega del Codorno, provides us with an enclave whose prominence is disputed between the surroundings with its natural treasures and the human hand, medieval for signs, that the architectural complex is still present. This village grows and gains importance thanks to its farming industry, migration passage and patronage by Don Miguel Muñoz, of whom there is still a trace amongst its streets.
The walled complex that surrounds the church in its gothic style, has a walkway called the Arco del Concejo arch, which is an emblem of the town and that separates the area around the church from the town hall's civil site. The wall has its own peculiarities such as the forge in front of the church, an old circular tower on the corner. The urban area is presided by the Renaissance-style town hall. Of its houses, the birth place of Bishop Don Miguel stands out as does that of the Mesta, with a beautiful segmental arch. The fountain keeps insisting on looking to the medieval times due to the robustness of its stone. The incredibly beautiful single-span bridge on the Tejadillo road leads us away towards the nearby areas which makes us visit yet another place with traces from as far back as the 13th century.
In the natural surroundings we find Tejadillas, with a mountain refuge where one can relax after a long walk, the Poyatos gorge or the wonderful Lagunillos, all of which are proposals that the visitor won't be able to refuse.
OPENING HOURS AND HOW TO GET THERE
Access: CM-2105 CU-V-9113 CU-V-9031