Visit its traditional houses and artistic treasures in its church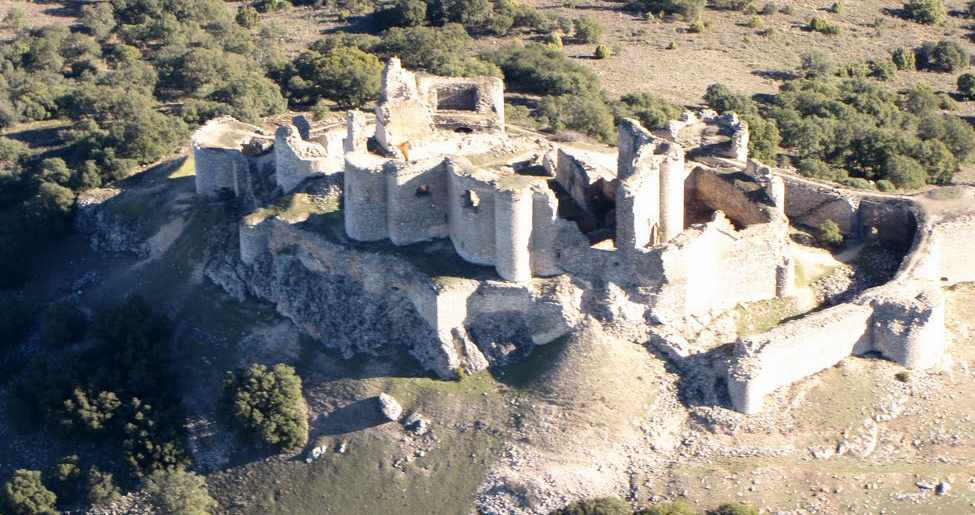 Visit
MAIN ATTRACTIONS
The stream, ravines and the mountains upon which we find the beautiful Conquense municipality of Puebla de Almenara, located 89 km from the provincial capital, are of a beauty that only exists at the heights of a few chosen towns. Enhanced by the singularity of its buildings, which you can see while walking through its urban areas, and among which stand out a little more are the church of the Assumption, the house-palace of Don Juan of Cuenca, and the hermitage of la Misericordia.
WHAT WE'LL SEE
The urban ensemble will surprise the visitor since it has impressive buildings and traditional houses that give a mature feel to this town. Wandering through the streets, we will find ourselves in front of the 16th century church of the Assumption and its lovely square tower with two bodies welcoming the visitor. The church also displays its interior charms through the facade, formed by a semicircular arch and Corinthian columns. This church is made up of one nave and a Latin cross floor plan, and it houses the chapel of the Virgin of the Rosary, in which the visitor will be delighted contemplating the Baroque altarpiece. Or the chapel of the bishop Don Juan of Cuenca, in which his magnificent sepulcher, with the Bishop in a praying position, stands out.
In passing from one chapel to another, the visitor can see the Main Altarpiece, made in polychromed wood with some magnificent carvings of an "Ecce Homo" and a Lying Christ. Do not think, illustrious visitor, that the visit to the town ends here. Another obligatory stop for you will be the house-palace of the Bishop Juan of Cuenca, from the 17th century. It has two floors, iron bar workings on the windows, and the coat of arms on the facade. The main door leads to a porticoed patio. Lastly, close to the castle, whose visit we also recommend, do not miss entering in the hermitage of the Virgen de la Misericordia (Mercy) from the 18th century, where the patron of the town resides. Its beautiful Baroque altarpiece also makes the entrance worthwhile.
ACCESS
Open access to the church and hermitage, ensuring to respect the hours of worship, and if you find them closed, inquire at the City Hall.
OUR RECOMMENDATIONS
The 14th century castle, mentioned by Don Jorge Manrique, is the most emblematic building of the town and pride of the inhabitants. It is located at the top of the Jarameña mountains, and it proudly towers over a few municipal districts. From this place you can see the pastoral huts scattered throughout the fields of this beautiful municipality.
Gallery
Puebla de Almenara
Puebla de Almenara
Puebla de Almenara
Puebla de Almenara
Puebla de Almenara
Puebla de Almenara - Virgen de la Misericordia
Puebla de Almenara
Puebla de Almenara
mas