Three plazas are the main features of its urban center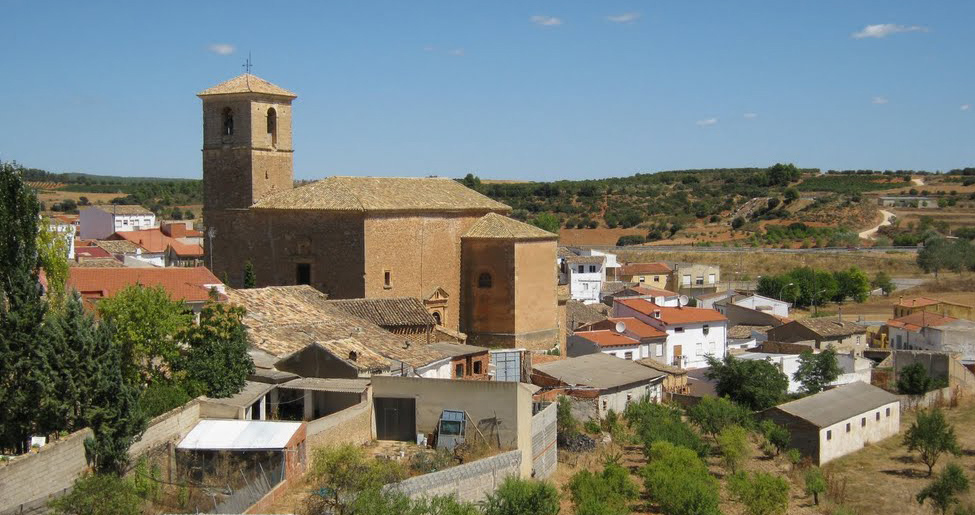 Visit
MAIN ATTRACTIONS
The passage through the region of la Manchuela had a meeting point in this town between the royal road that connected the center of the peninsula with Valencia and the transhumance passage from the low sierras of Cuenca in the direction of Levante and Murcia. Its greatest boom occurred during the 16th century with the livestock herders and cart drivers who found rest in its inn. Currently, this town of less than 300 inhabitants attracts visitors with its church of the Transfiguration of the Lord and its interesting urban ensemble.
WHAT WE'LL SEE
In the center of this town we must recommend a walk through three plazas. The first, la Concepción, is the nucleus of the town. It has a triangular shape and the now disappeared hermitage of la Concepción was found here. Remaining in this plaza are three noble houses from the 16th and 17th centuries, and at one of the corners is the main facade of the previously mentioned inn.
The nearby Plaza de la Iglesia is presided over by a centenarian Elm, under whose shade the traveler can seek shelter during the hottest days. The atrium and main door of the parish church, constructed between 1560 and 1580, open up to this plaza.
Finally, in the Plaza de la Constitución, also triangular, we find, as it could not otherwise be, the municipal offices. In the center we have a small garden with a well. Leaving aside the urban layout, the traveler should stop on the way to see the church of the Transfiguration of the Lord. After its construction, specifically in the 18th century, two chapels with elliptic vaults were added, which transformed its design from church hall to a Latin cross floor plan.
Among its valuables inside, we should highlight a carving in walnut wood of"el Salvador"(the Savior), a piece done by Enrique Cuartero and another Baroque carving of Saint Anthony of Padua.
ACCESS
Open access. In the church, respect the hours of worship.
OUR RECOMMENDATIONS
One kilometer from the town is the cave of Saint Quiteria and very close by in a pine forest the shrine, from which they take out the image of the saint to carry in procession every 28th of May.
Gallery
Puebla del Salvador
Puebla del Salvador
mas