Puertollano, landscape of contrasts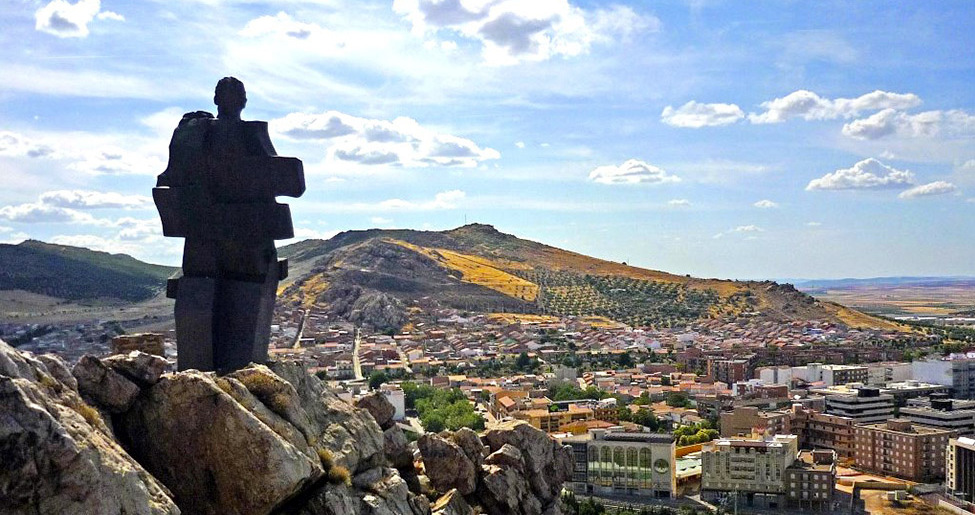 Visit
MAIN ATTRACTIONS
Located to the south of the provincial capital, in the region of los Patos, Puertollano is found between two mountain ranges, which results in its landscape mixing the meadow lands of the Alcudia Valley and the mountain shapes of the Ojailén River Valley, tributary of the Guadiana River. Since long ago it has enjoyed being well connected, with roads to Madrid, Cuenca, and Cordoba, and now even more so with the passage of the high-speed train Madrid-Seville. So there's no excuse not to make a visit to this important Manchegan town and enjoy all it has to offer. 
WHAT WE'LL SEE
We'll center our focus on its main historic jewel, the church of Our Lady of the Assumption. This building suffered the scourge of the Carlist Wars in 1838 and later the Civil War, in 1936; but luckily it has withstood various reconstructions and in 1993 it earned the declaration of Asset of Cultural Interest. Its beginnings date to the 16th century due to its basilica floor plan with only one nave and three-section tower with steeple at the foot of the building. Of its two facades, the Southern one is better preserved and dates to 1574. It has more decor than the other, and in its upper section we can see a central alcove flanked by columns upon which are fantastical animals and a medallion with a relief of God the Father. In the interior, there are two preserved chapels, that of los Dolores and that of la Imaculada.
On another level, that of civil buildings, the Paseo de San Gregorio offers the visitor the best showing. Currently, it is the commercial and social heart of the city, and it was built in the 19th century. Its urban value comes from conserving the so-called Fuente Agria (sour fountain), a spring of iron-rich waters with curative properties. These waters were the reason that led to the construction of the Casa de Baños (bath house) in 1850, which presently is the Music Conservatory and Tourism Office, which you surely must visit.
ACCESS
Freely accessible in both cases.
OUR RECOMMENDATIONS
The mining tradition of this town results in its most emblematic monument being related to it. It is the Headframe of Santa María, which welcomes visitors at the city's entrance. It's also worth seeing the Monument to the Miner, a 17 meter bronze sculpture. We'll find it at the top of the Santa Ana hill, from where we'll also get a fantastic panoramic view of the city and its surroundings. 
Gallery
Puertollano
Puertollano
Puertollano
Puertollano
Puertollano
mas