Its traditional houses and its church are the main ingredients of this sweet visit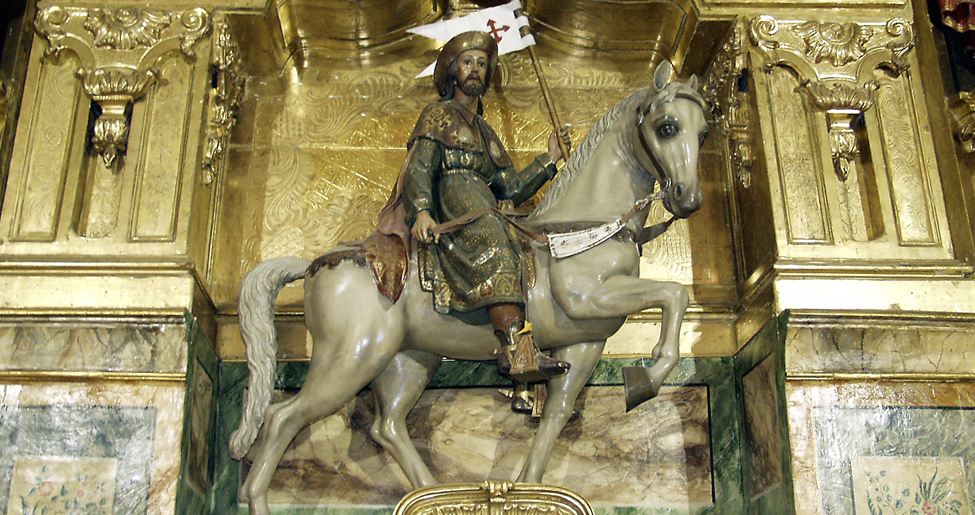 Visit
MAIN ATTRACTIONS
At the limits of the province of Cuenca and 110 km from Toledo we find this town which previously belonged to the Order of Saint James. This order had important constructions built in this town, among them three churches and a hospital, now gone. Currently the most important religious building that the traveler can visit is the church of the Apostle Saint James, in a style of the late Gothic in transition to the Renaissance. Regarding its civil architecture, good examples are: the pillory built in the 15th century; its emblazoned houses distributed along the street calledlas Aguas;in the plaza of the City Hall, we recommend that you not miss the Stone house; the schools made with brick and masonry in the 20th century; and the houses in Echeagaray Square. 
WHAT WE'LL SEE
The church was constructed in the 16th century thanks to the contributions of the townspeople. The most beautiful parts of its exterior are the two atriums, that of Consuelo (Consolation) and that of Mediodía (Midday); in addition to its square over with a strong defensive appearance. The interior is divided in three naves covered by ribbed vaulting.
On another side of town, the Stone house follows the Baroque style of the 18th century. It belonged to the Rada family, as the coat of arms boasts on the facade. The interior is distributed around a porticoed patio who's indigo walls will amaze the visitor. On the facade we have a typical distribution of a central entry with the door marked with the same moulding as on the central balcony, the whole of which is topped with a divided pediment that has a bas-relief of an eagle.
ACCESS
Inquire at the Tourism Office or at the City Hall itself.
OUR RECOMMENDATIONS
A unique building in this town is its Bullring, from the 19th century. The neo-mudejar style is present in its circular wall which combines masonry and course brickwork that also covers the holes. All of the entryways are made by a horseshoe arch, the same shape that presents itself in the windows. A last point to make is to mention that the town is famous throughout Spain for its carnivals and its chocolate, a sweet final note to our journey. 
Gallery
Quintanar de la Orden
Quintanar de la Orden
Quintanar de la Orden
Quintanar de la Orden
Quintanar de la Orden
Quintanar de la Orden
Quintanar de la Orden
Quintanar de la Orden
Quintanar de la Orden
Iglesia de Santiago de Quintanar de la Orden
Casa de la Piedra de Quintanar de la Orden
Casa de la Piedra de Quintanar de la Orden
Quintanar de la Orden
Quintanar de la Orden
mas