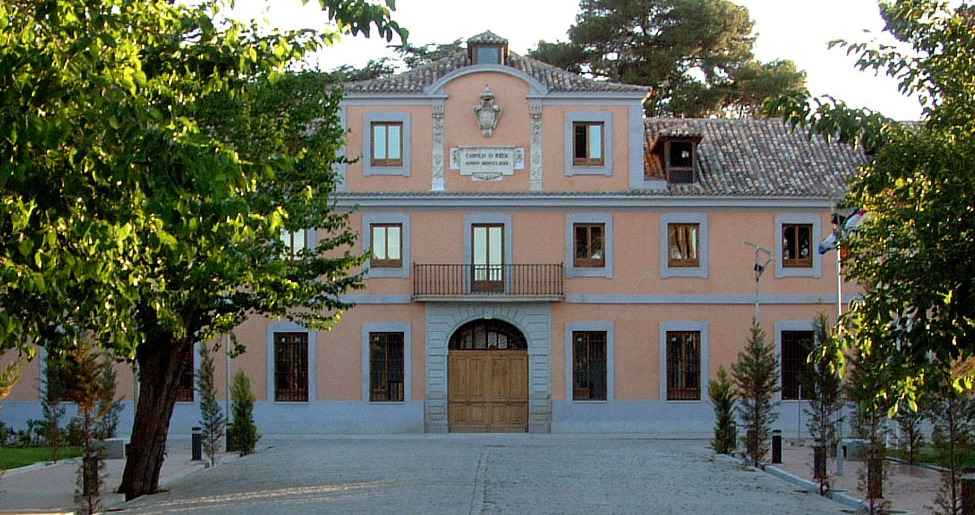 Visit
MAIN ATTRACTIONS
Monumental Toledo holds an industrial heritage among its many treasures, and rightly so, given its importance. This part of its tradition finds its peak in the Royal Weapon Factory, an industrial complex which has been operational for over two hundred years and which grew from a single building until it was referred to as Industrial City.
The fame and prestige that weapon manufacturing in the city of Toledo had for centuries seemed to be diminishing in the eighteenth century. Carlos III decided to create a sword factory, which started working in 1761 in the old Ceca de Toledo, but this space fell short. Thus, he commissioned the architect Francesco Sabatini for a new building outside of the city, in the bank of riverTajo, in order to make use of its hydraulic power.
WHAT WE'LL SEE
Among the noteworthy elements in Sabatini's building is the chapel, located in the left side of the façade, whose inside displays pilasters of Classicist taste and large windows. There are also the library and the courtyards, which are surrounded by covered walkways supported by arches on pillars and with windows throughout the level. At the back of Sabatini's palace is Carlos III's canal. Of the rest, the presence of many naves and workshops is noticeable; they began to be built almost a century after the palace, in Neo-Mudejar style, as corresponds to the historicist movements produced at the end of the nineteenth century and the beginning of the twentieth.
TIMETABLE AND ACCESS
Town Hall Phone Numbers 925 254030. Access A-4.
Gallery
Real Fábrica de Armas – Toledo
Real Fábrica de Armas – Toledo
Toledo
Toledo
mas