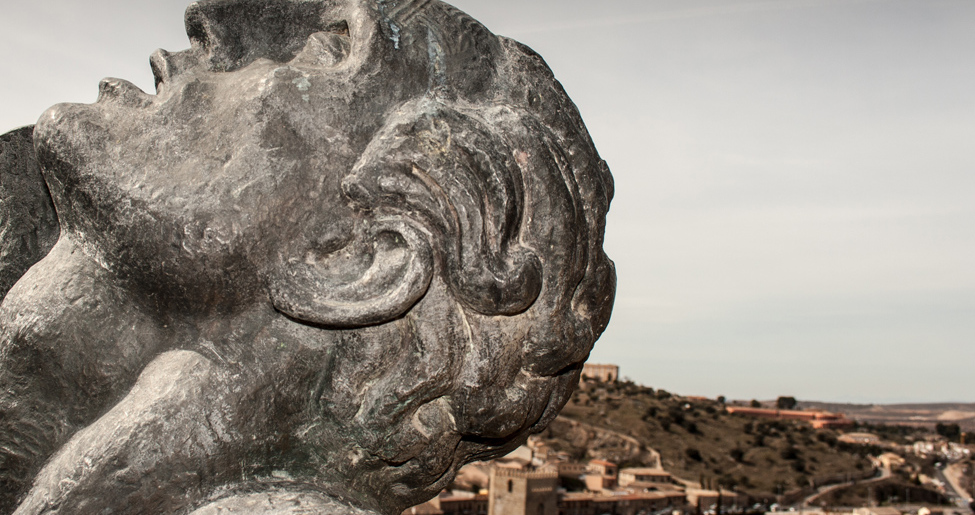 Visit
Located in a singular emplacement, the "Roca Tarpeya" promontory, it was house and studio of the sculptor Victorio Macho. Its inside shows a big part of the collection bequeathed by the sculptor, with portraits of prominent people such as Marañón, Unamuno, and Galdós; and strong plastic force sculptures, such as "La Madre", "Torso Gitano" or "La Máscara".
ACCESS
Entry: 3€
TIMETABLE
Mondays to Saturdays: 10:00- 19:00.
Sundays and public holidays: 10:00-15:00.
CONTACT
Plaza Victorio Macho, 2
Plaza Victorio Macho, 2
Más información:
Gallery
Real Fundación de Toledo-Museo Victorio Macho
Real Fundación de Toledo-Museo Victorio Macho
Real Fundación de Toledo-Museo Victorio Macho
Real Fundación de Toledo-Museo Victorio Macho
Real Fundación de Toledo-Museo Victorio Macho
Real Fundación de Toledo-Museo Victorio Macho
Real Fundación de Toledo-Museo Victorio Macho
mas