Entrepreneurial and industrious town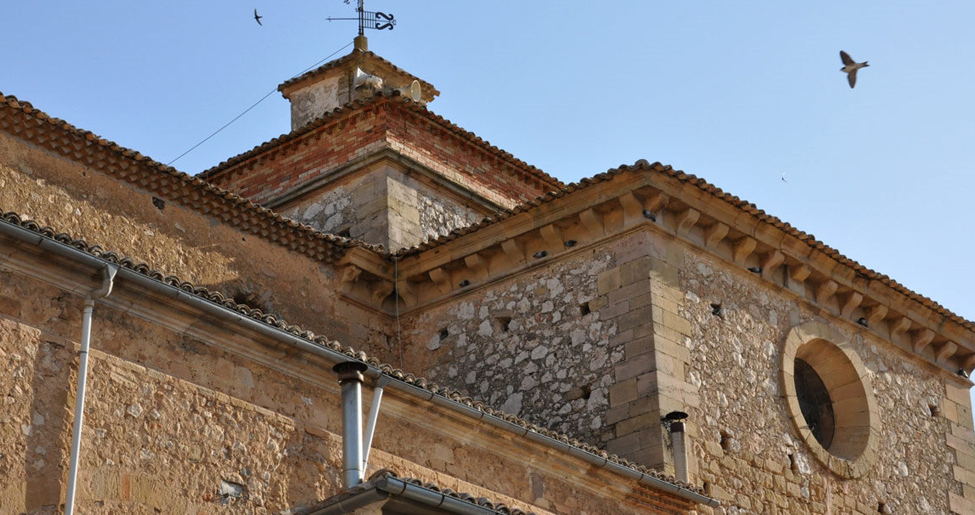 Visit
MAIN ATTRACTIONS
This town of the mid-Sierras of Cuenca is in the region of la Tierra de Alarcón. Its capital is only 43 km away and easily accessible by the N-420 highway.
Visitors turn to this town, with a textile and mule driving tradition, to enjoy its churches and traditional big houses, some built in the last century and in an interesting modernist style. We are going to recommend three stops to you, which we deem necessary for their great patrimonial value.
WHAT WE'LL SEE
Of the three points of greatest interest in your visit to San Lorenzo, the first will be the church of Saint Peter the Apostle, work of Andrea Rodi in 1580 over the base of a previous temple. It is one of the clearest examples of the Renaissance in the province, with a simple decor. It has one tower, connected to the north arm of the transept, a Renaissance facade to the South, and another Baroque one to the westerly side. In the interior of three naves, the golden altarpiece of the Main Altar stands out, with a canvas painting of San Lorenzo in the center of the finial.
In second place, the church of the Franciscans, which pertained to the old convent founded in 1569, thanks to the Mendoza family, and is the only part of the enclosure still standing. It has a solitary nave with a Latin cross plan, which was designed by Andrea Rodi almost at the same time as the church of Saint Peter. In the ceiling we can see the emblem of the Franciscan Order; the most important pieces of value from the rest of the church have been lost. Lastly, do not miss the palace of the Marquis of Cañete in the Main Square, a beautiful building of two stories plus a loft with a linteled entrance that leads to the plaza and extends to a nearby street. Nowadays it is used as the Library and Municipal School.
ACCESS
Freely accessible, respecting the hours of worship in the churches. The City Hall can inform you of the Library schedule.
OUR RECOMMENDATIONS
The hermitages of La Parrilla are also important. They are in very opposite locations since that of the Virgen de Belvis is on a high point, and that of the Calvary is constructed almost underground.
Photo: SpainCenter.org
Gallery
San Lorenzo de la Parrilla
San Lorenzo de la Parrilla
San Lorenzo de la Parrilla
San Lorenzo de la Parrilla
mas