El Greco's Excellent Works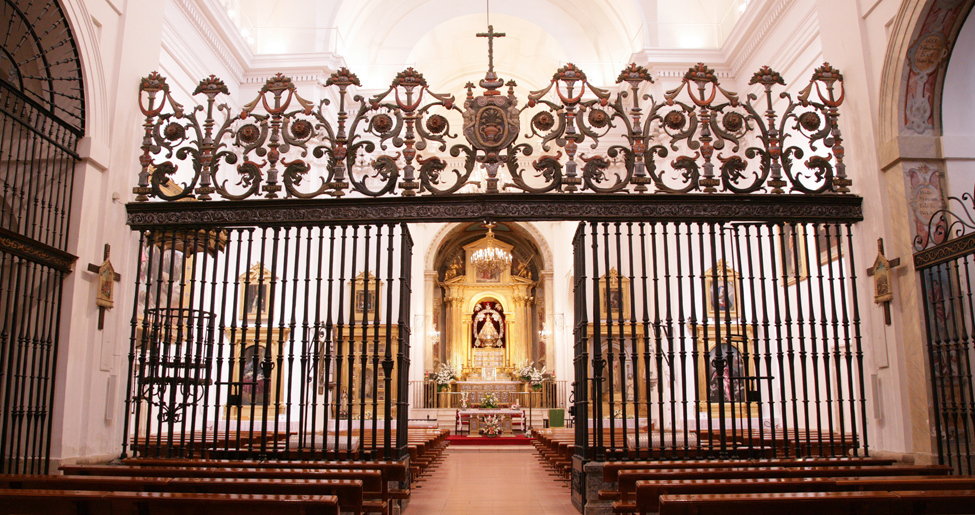 Visit
MAIN ATTRACTIONS
The architectural ensemble consists on Nuestra Señora De la Caridad Sanctuary, which links with the ancient charity Hospital, keeps a large number of artistic treasures, among them the altarpieces of the main altar made by El Greco.
WHAT WE'LL SEE
The outside of the building emphasized by its trace from the 16th century and the Toledan bonding, which can be observed from Plaza de las Cadenas of Illescas. From the building we can access to the Sanctuary and the Museum, admiring the "San Ildefonso", "La Virgen de la Caridad", "La Coronación", "La Anunciación" and "La Natividad" oil paintings made by El Greco, in addition to an important group of capes, sculptures, carvings and panel paintings.
ACCESS
The visit is guided, with a global price of 3€, 2€ for groups of more than 15 people, 1.50€ for retired and student groups of more than 15 people.
Timetable: Monday to Saturday: 9:00-13:00 / 16:00-18:30, Sundays only until 13:00.
During mass hours: Mondays to Fridays at 18:00 and Sundays at 10:30, the visit can be affected.
FUNFACTS
The hospital, the sanctuary and the museum are located in a Renaissance building which preserves an extraordinary organ from the 17th century.
Gallery
Museo La Caridad Reina
Museo La Caridad Reina
Museo La Caridad Reina
Museo La Caridad Reina
Museo La Caridad Reina
Museo La Caridad Reina
Museo La Caridad Reina
Museo La Caridad Reina
Museo La Caridad Reina
Museo La Caridad Reina
mas