Saśca has two churches that have been declared Assets of Touristic Interest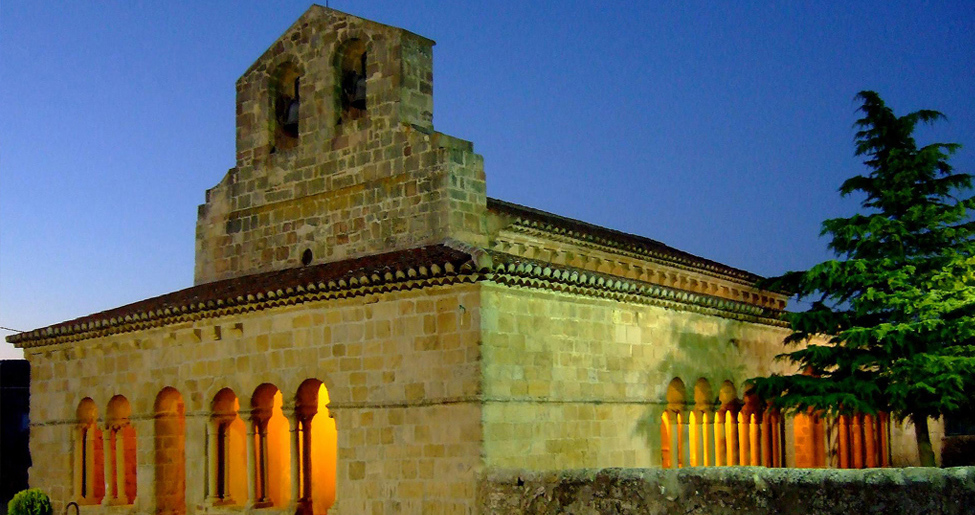 Visit
MAIN ATTRACTIONS
The municipal district of Saśca, in the Henares basin, incorporated the nearby town of Jordan del Pinar and now among the two they have a little more than 70 inhabitants. Belonging to the Guadalajara Mountain Range, its houses are distributed leaving large spaces between them. For this town's visit we must highlight two churches that, for their beauty, will leave an impression on the traveler. They are the church of the Assumption, declared an Asset of Cultural Interest in the category of monument, and the church of Saint John the Baptist in the town of Jodra del Pinar. 
WHAT WE'LL SEE
The most important church in this district, the Assumption, was built in the first half of the 13th century with ashlar and masonry. It is preceded by a porticoed gallery with a central arch flanked by four others, two on each side, all semicircular. The double arches are supported by capitals with plant motifs and figures. Among them we can highlight those that represent scenes from the Annunciation and animals such as glyphs and lions. The gallery also extends along the western side of the building. The facade is on the south side, and inside the church there are preserved a lovely Romanesque font and altarpieces from the 17th and 18th centuries.
With regard to the neighboring church of Saint John the Baptist, also known as San Juan Degollado (beheaded), we can say that it is one of the few Romanesque churches that preserves its original structure: one nave, bell gable at the foot of the building, semicircular apse, and porticoed gallery to the South. Declared an Asset of Cultural Interest in 1990, it was restored in 2010 thank to the Romanesque plan from the Marca Media.
ACCESS
Freely accessible, ensuring to respect the hours of worship.
OUR RECOMMENDATIONS
The Bronze Age sites that are spread out in the vicinity, such as those of la Fuente de la Mentirosa (Liar's Fountain), La Ribilla, and La Cabeza.
Photo: Sancius
Gallery
Saśca
Iglesia Jodra del Pinar en Saśca
Iglesia Jodra del Pinar en Saśca
Iglesia Jodra del Pinar en Saśca
Iglesia Jodra del Pinar en Saśca
Iglesia Jodra del Pinar en Saśca
Saśca
Saśca
Saśca
mas