Sonseca, a town adapted to industrial development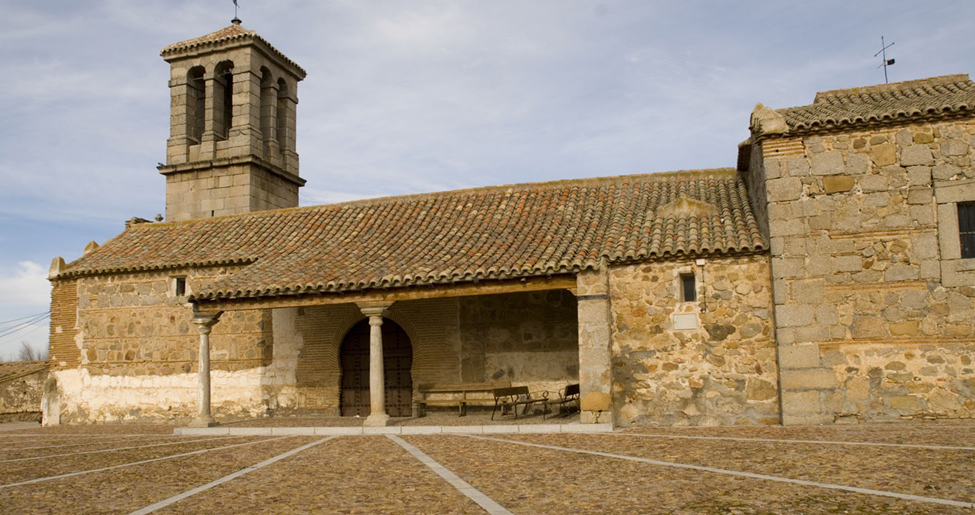 Visit
MAIN ATTRACTIONS
This village is just 24 km from Toledo, in the Meseta Critalina and also close to the mountains of Toledo, in terrain of granite rock. From its past, Sonseca preserves some important remains, such as those of the Visigoth church of San Pedro de la Mata or the Arab remains of the White Tower.
Currently, those who come to visit will see that Sonseca has grown a lot at the end of the 20th century, which has resulted in part of its traditional homes having been substituted by others more suited to industrial development. What has not changed is that the life of this town revolves around its Main Square, in the middle of the urban center. Here, there are still some traditional  two-level houses, made with Toledan brick. Among the most important buildings to see, we should highlight two of religious character: the church of San Juan and the hermitage of Cristo de la Vera Cruz.
WHAT WE'LL SEE
The parish of San Juan mixes the Gothic style transitioning to Renaissance, as was common in 16th century constructions. The jewel of the church is the altarpiece by the sculptor Pedro Martínez de Castañeda, disciple of Berruguete, finished in 1552. It suffered significant damages during the Civil War, but fortunately today it can be seen in all its splendor thanks to its restoration in 2000. The paintings, theestofadoand thedoradoare works of the Toledan painter Luis de Velasco and his son Cristóbal.
This Manchegan town also has various hermitages among which we can highlight that of Cristo de la Vera Cruz, in which a beautiful mudejar coffered ceiling covering its only nave is preserved. Others are the Baroque hermitage of the Virgen de los Remedios and that of San Gregorio Nacianceno, very popular with the young children for the pilgrimage that is celebrated in May.
ACCESS
Access is free in both cases.
OUR RECOMMENDATIONS
Getting a little bit out of the city center in direction of the mountains of Toledo, after just 3 km we will arrive at the uninhabited town of Casalgordo, where the church of San Ildefonso, dated to the 15th century, is still standing. It has a simple portico and a Renaissance tower of two sections. The nave of the church is covered with a coffered ceiling with jointed rafters. Despite the town being uninhabited, it is interesting to visit the church, which boasts a good state of conservation.