The only Berber tower of the province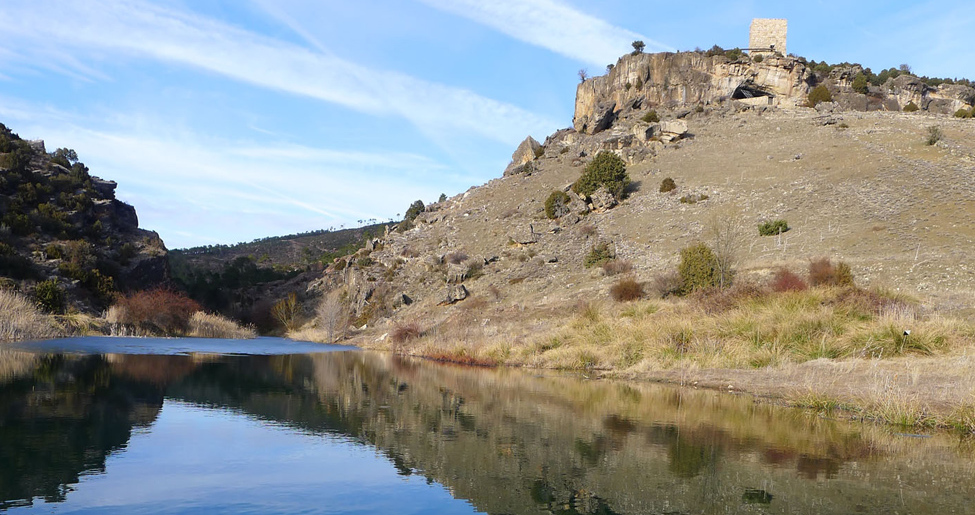 Visit
MAIN ATTRACTIONS
Recently restored, this tower was the fortified support of a Berber town, before the Christian conquest. It is one of the few Arab towers that have been preserved, and nearby the foundations of the houses that surrounded it remain.
HISTORY AND DESCRIPTION
Its architecture is very unique because it has a square floor plan, a high entryway, oriented towards the South, and two floors with a false dome. It rises from the promontory, and it was built in the time of the caliphs to control the valley, sending smoke signals to other nearby towers. The walls are made of little-worked ashlars, leveled with floor tiles and joined with mortar made of lime and gravel.
Archaeological excavations in the town have led them to establish that it was built in the 9th century, it had its peak in the 10th, and later was gradually abandoned. They h ave uncovered a stove for baking plaster which was used until the 16th century, even though one hundred years before the site was no longer populated. As well as Arab coins from the Zaragoza mint, pottery from the 11th century, in addition to a large house-palace.
It is important not to confuse this watchtower with the one called Torre de Vigilancia (Tower of Vigilance/Watchtower), or palomar (pigeon loft), located in the same town of Riba de Saélices.
ACCESS
Free access.
FUN FACTS
Under the castle is the Cave of los Casares, inhabited since the Paleolithic age, which preserves engravings and cave paintings in very good condition.