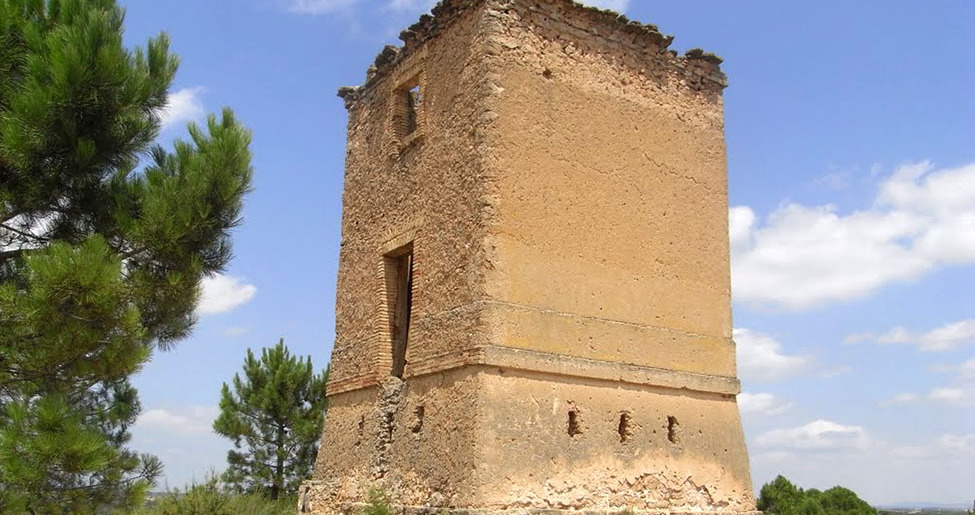 Visit
MAIN ATTRACTIONS
In Iniesta layout, medieval and Castilian, there is an industrial treasure of communication: the Atalayón tower.
The semaphore telegraph arrived in Spain extremely late, more than 50 years later compared with other countries. It was introduced in 1844 until 1857, due to the superiority of the electric telegraph.
WHAT WE'LL SEE
The tower we find in Iniesta, specifically in Castillejo de Iniesta, is the best preserved of the Madrid-Barcelona line, built in 1849. The square floor plan rises on a double base. It preserves its ochre plaster in all its sides; the first body of the building on double base is sloped and it has three loopholes. On this body there is a molding of four brick courses. The second body preserves all its sides up to the cornice. The eastern front of the building preserves almost perfectly its two slayed windows with ironwork to support the wood shutters which still are in the upper window.
OPENING HOURS AND ACCESS
Town Hall Tel. 969 241 050. Access A-3 CM-311
Gallery
Torre telégrafo - Iniesta
Torre telégrafo - Iniesta
Torre telégrafo - Iniesta
Torre telégrafo - Iniesta
mas