Villaseca has various buildings that have been declared monuments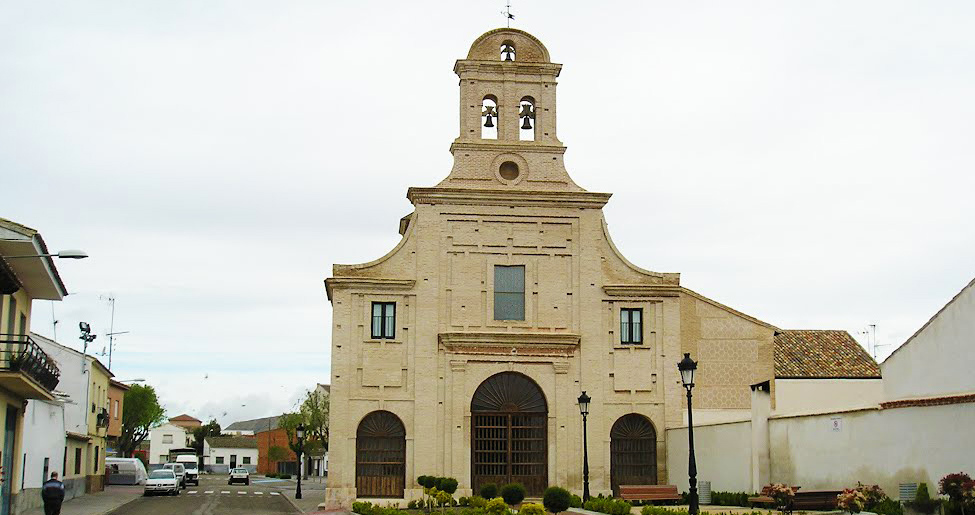 Visit
MAIN ATTRACTIONS
Within its name is the region to which it belongs, la Sagra, and only 17km separates it from the Toledo capital. After suffering the siege of the rebels during the Revolt of the Comuneros, in 1521, it was left totally destroyed, and it was thanks to Carlos I that it could be reconstructed and became a town sustained by pottery and agriculture. Here the visitor will discover important buildings of civil, industrial, and religious character.
WHAT WE'LL SEE
In the Plaza de la Constitución, in addition to the city hall of Villaseca, we can see the palace of the Marquis' of Montemayor with a beautiful Plateresque front door. The building is from the 16th century and despite being very modified from its original structure, it has been declared an Asset of Cultural Interest in the category of monument. The palace has two stories, whitewashed walls, and balconies on the second floor, maintaining the style of Toledan architecture. Another building of interest is the Hospital of Saint Bernard, Baroque in style, work of the Talavera architect Friar Lorenzo de San Nicolás, and founded by the licentiate Bernardo García y San Pedro. It served as a shelter for the poor and inside it had its own church. It also has a chapel dedicated to Our Lady los Peligros, which served as a mausoleum for its founders and chaplains. Lastly with regard to religious buildings, do not leave Villaseca without seeing the church of Santa Leocadia, another work of Friar Lorenzo de San Nicolás in the 17th century. Its marvelous bell tower with a square shape is divided in four sections and is made of brick, decorated with panels. It preserves a precious and valuable image of Our Lady of las Mercedes, by Juan Pascual de Mena, and a monstrance from the 17th century that could be work of the famous silversmith from Toledo, Juan de San Martín. The church is another Asset of Cultural Interest in the category of Monument.
ACCESS
Inquire at the City Hall about the visiting hours.
OUR RECOMMENDATIONS
We said earlier that this town also had an example of industrial architecture, specifically from the second half of the 20th century, which is the Thermal Power plant of Aceca. With regard to older buildings, the hermitage of las Angustias, mudejar style, preserves precious Talavera tiling from the 16th century.