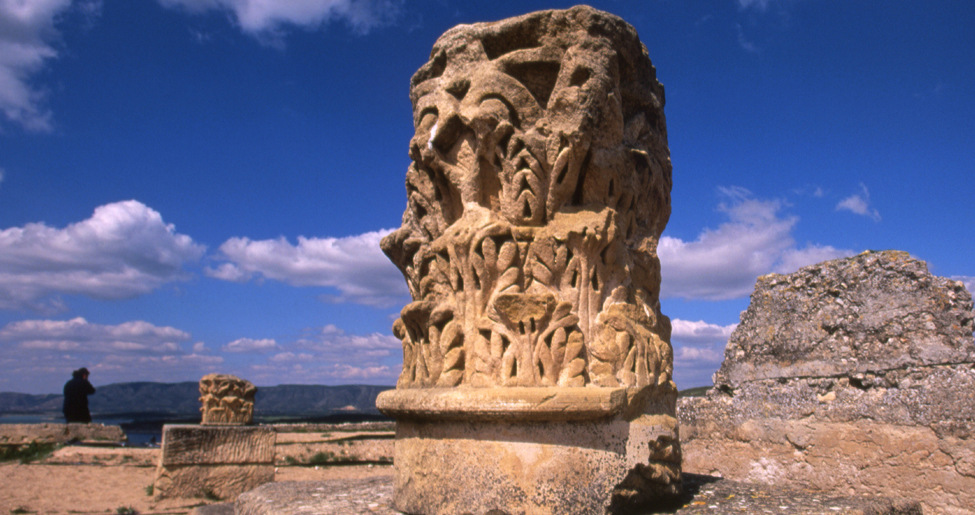 Visit
Ercávica, in Cañaveruelas, shows us a perfect example of a Hispanic-Roman city. Between the excavations are the typical features of imperial civil structures such as baths, wells and part of a basilica that submerge us into a Rome that belongs to us. The Roman house is represented by Domus Aterrazada (a terraced house), magnificent due to its size and the structure of its rooms, which include the doctor's house, two houses with a patio surrounded by columns or great dimensions where the sight of the well preserved mural painting remains can be enjoyed, which are a unique display within the Hispanic depictions.
The urban layout also stands out and its octagonal plan which make up uneven blocks.  In several parts of the perimeter of the city, well preserved sections of the urban wall have been discovered, as well as two monumental towers, one of them being the one that made up the south gate. This part of the wall constitutes one of the few examples of Roman defensive architecture in Hispania that date back to the 1st century BC. Peninsular Rome talks to use and moves us, reaching out its hand between the past and the present.
HOW TO GET THERE
From Cañaveruelas, a five-kilometre road which is well signposted, leads to the Roman city.
Telephone number: +34673386537 or +34638726852
Email: info@monsaludyercavica.es
Gallery
Yacimiento Arqueológico de Ercávica
Yacimiento Arqueológico de Ercávica
Yacimiento Arqueológico de Ercávica
Yacimiento Arqueológico de Ercávica
Yacimiento Arqueológico de Ercávica
mas