Toledillo and the Manchegan cathedral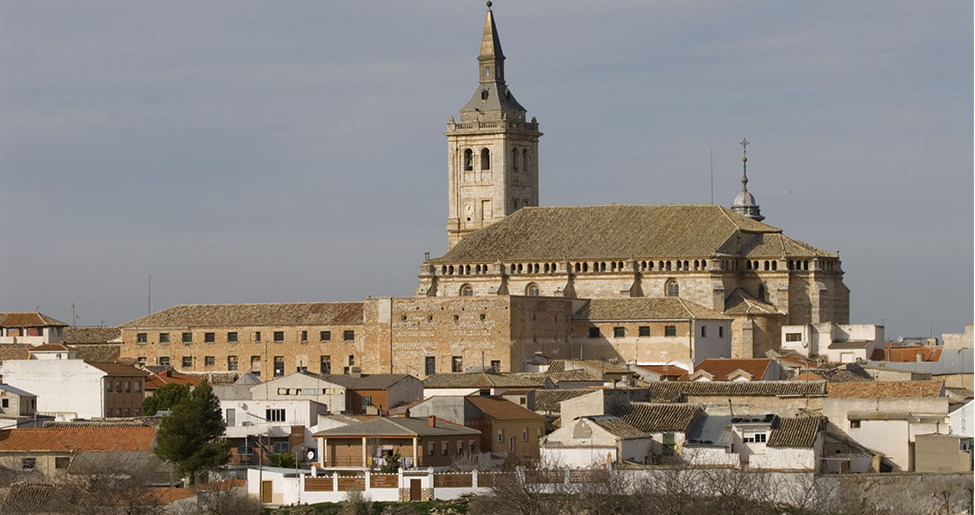 Visit
Yepes shares its settlement with Ocaña, placed on the western part of its small plateau. Known as "Toledillo", it is similar to the capital with its magnificent heritage and due to it protecting the harmony amongst the three cultures during the medieval times. Although the trace of Christianity is what highlights the town.
There are remains of stretches of the wall but what is of high importance are the two towers and four gates, which open up to the inside where the city still puts the implications of its history on display.  The Plaza Mayor square intriguingly houses the house of the mansards, in a Neoclassic style with three floors: the ground floor has a magnificent succession of classic rounded archways, the middle floor or noble floor has wide balconies and the top floor has its mansards. But overall, the splendid Collegiate Church of San Benito Abad is erected here and considered the Cathedral of La Mancha due to its size. With its Renaissance style, it stands out on the outside thanks to its doorways and spectacular tower. On the inside it has star-shaped vault and side chapels with Plateresque railings which are beautifully unique.
The artistic fertility of the 17th century brought a cascade of highly important constructions, which we are generously afforded, such as; the Madres Carmelitas convent, founded by Doña Catalina del Castillo in 1606 with its Baroque style; the hospitals of La Concepción and San Nicolás; or the chapels of San Sebastian and San. José.
The visitor's tour will discover more corners, like the green cross, a tribute to San Juan de la Cruz, its most famous son; or the pillory, which is opposite the Puerta de Madrid gate.
During the tour, the visitor can stop off at fountains, parks, or better still, restaurants that can immerse them in typical Castilian cuisine.
OPENING HOURS AND HOW TO GET THERE
Access: A-4
Gallery
Yepes
Yepes
Yepes
Yepes
Yepes
Yepes
Yepes
Yepes
Yepes
Yepes
Yepes
Yepes
mas