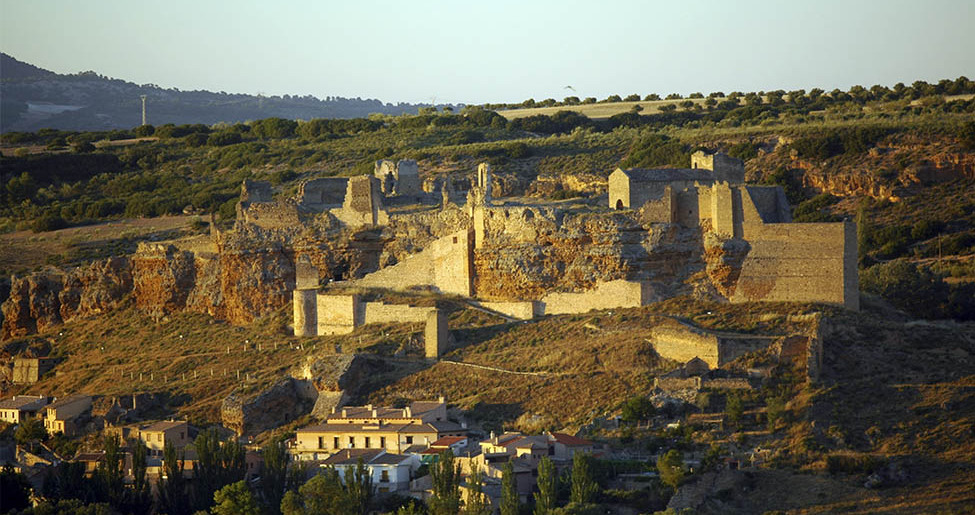 Visit
Zorita de los Canes, located on a bend of the river Tagus, has its origins in the Visigoth city of Reccopolis which was founded by Liuvigild in the Oliva hills. The present-day area has Arab origins and it provisioned itself with the construction of materials from the old ruins.
The castle is erected on top of the town and the rock and its ruins admire the passage and union of the cultures that inhabited it, as well as the remains from residential, military or religious harmony and supply remnants like the wells and the reservoirs.
But it is the Reccopolis Archaeological Park that raises the most interest in this community. It houses the ruins of the only known Visigoth city in Europe.  The city was organised into two main streets; in one of them we can find the workshops and the access to the great square with its basilica and palatial complex.
The tour of the park allows us to travel from the 6th to the 17th century, via Visigoths, Muslims and Christians. It is a factual journey that enlightens history.
HOW TO GET THERE
N-320 CM-2007 CM-200 GU-219
Gallery
Zorita de los Canes
Zorita de los Canes
Zorita de los Canes
mas