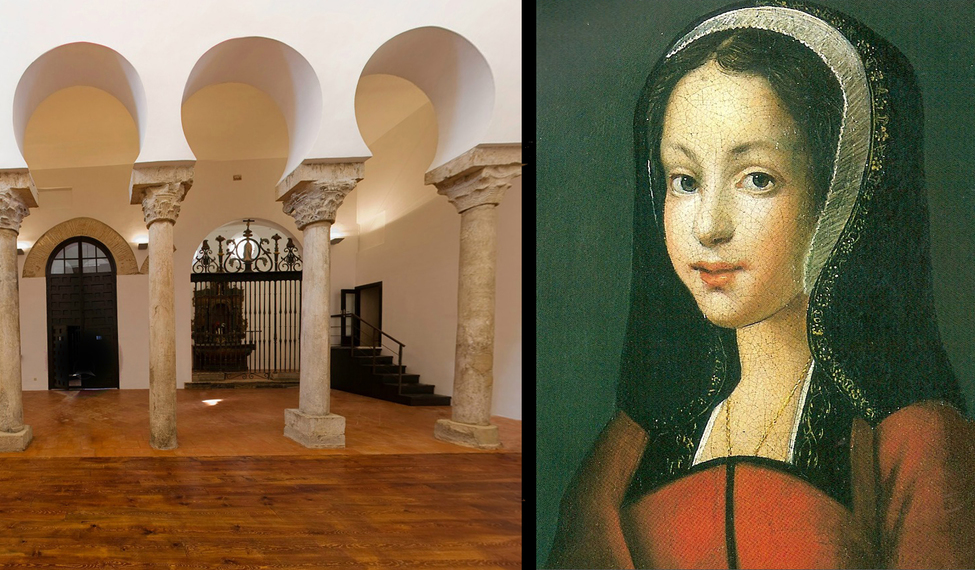 The third daughter of the Catholic Monarchs, she was born in the Cifuentes castle, in Guadalajara, and was baptized in Toledo. She would come to be, due to the deaths of her older siblings, the first queen of Spain, seeing as her crown joined the regions Castile, Navarra, Aragón, Mallorca, Naples, Sicily, Valencia and the domain of Barcelona. Since the 16th century, history has told the hoax that she was insane, but the historian Bergenroth, in the 19th century, discovered that, in fact, it was a scheme plotted by her husband Philip, her father Ferdinand, and her son Carlos, to keep her away from the throne.
BORN IN GUADALAJARA
Although tradition says that she was born in Toledo, in reality, her mother, Isabel the Catholic, gave birth to this princess in the Castile of Cifuentes, in Guadalajara, which in those days formed part of the administrative territory called the kingdom of Toledo. The fortress, from the 14th century, had been built by the Infante and litterateur Don Juan Manuel, and it was lodging for the queen of Castile when she wandered throughout the kingdom.
BAPTIZED IN THE CHURCH OF THE SAVIOR IN TOLEDO
One of the most significant temples of the city of Toledo for its blend of the three cultures, it saw the baptism of the future queen Joanna, in 1479. The part that was a mosque from the 9th century preserves Visigoth elements from a previous temple, its Islamic horseshoe arches, and Roman columns. And it is preserved almost identically to how the attendants to the baptisms saw it.
Gallery
Cifuentes
Iglesia Salvador Santiago
Juana La Loca
mas