Warp of ideas and fabrics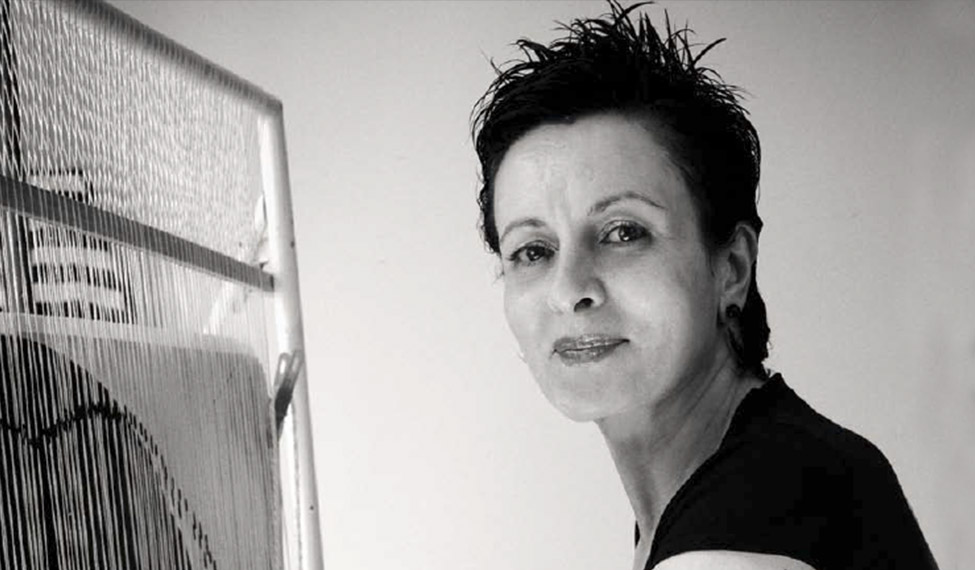 Workshop Description
ARTISAN
Ever since she was a child, her imagination and her hands kept in step dancing among threats and fabrics. When the time came to take a decision about her training and her work, that framework of vocation, knowledge and creativity led her to study different artisan techniques and trades, that eventually made her reach the level of Master craftswoman for "Upholsterer", "High- and Low-Warp" and mostly "Silk Decorator".
Cinta's silk, which comes from China looking for authenticity in materials, fills with color and geometrical motifs, which coordinates with other handcrafted elements that round off the sets: paper drawings, hemp arrangements …etc.
She proves her interest in arts and crafts not only through her work and vocation, but also through another part of her professional and emotional side, by spreading arts and crafts techniques and trades as a teacher for 20 years now at the Azuqueca de Henares town workshop school (Guadalajara), as well as her exhibitions inside and outside Spain.
Phone:949 213 431
E-mail:info@cintacaro.es
Address:Calle Isabela, 3, 1º A
Postal Code: 19006
Location: Guadalajara (Guadalajara)
Gallery
Cinta Caro Rodríguez. Tapicera.
mas