Well-being at the foot of the Sierra de Alcaraz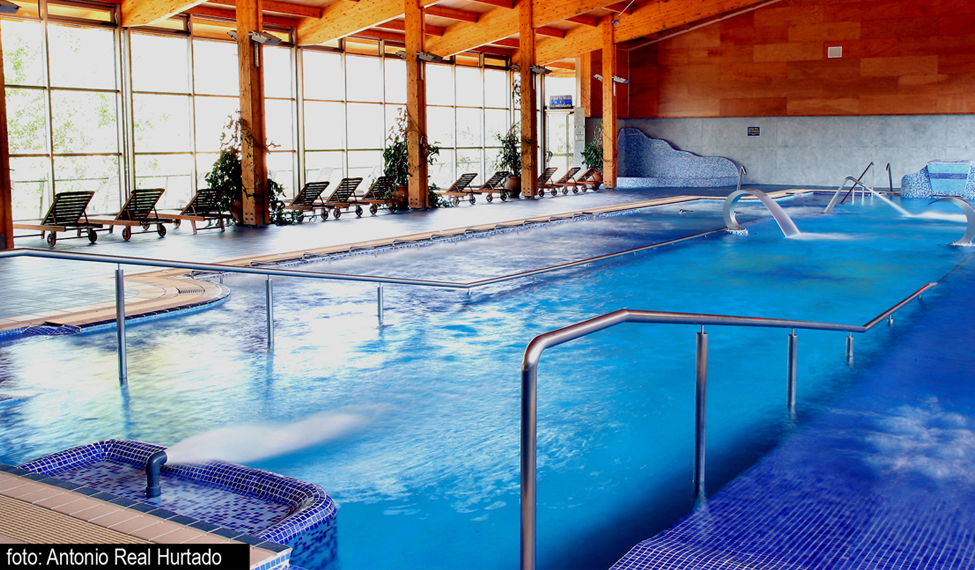 Establishment
THERMAL SPA
Thanks to the resolve of D. Benito Palacios Marín, in the 19th century, a thermal spring, famous for curing rheumatoid conditions, was converted into the modern complex that it is today. Its location at the foot of the mountains, and the natural setting that surrounds it, together with its treatments, provides for complete relaxation and corporal well-being. Its waters of faint mineralization are declared for public use. 
TREATMENTS AND SPRINGS
The waters of the Benito Thermal Spa are faintly mineralized - bicarbonate, calcium, and magnesium, characteristics indicated to treat circulatory, rheumatological, digestive, respiratory, and skin ailments and problems due to stress and fatigue.
It offers thermal, physiotherapeutic, and beauty and health treatments which can be customized according to the preferences and medical needs of each visitor. The active thermal pool focuses on relaxation and recuperation services.
OUR SUGGESTIONS
The natural entrance to the Sierra de Alcaraz where the Benito Thermal Spa is located allows for peaceful strolls that facilitate peace of mind and spirit. 
Gallery
Balneario de Benito
Balneario de Benito
Balneario de Benito
Balneario de Benito
Balneario
Balneario de Benito
Balneario de Benito
mas