Millenia-old History and Well-being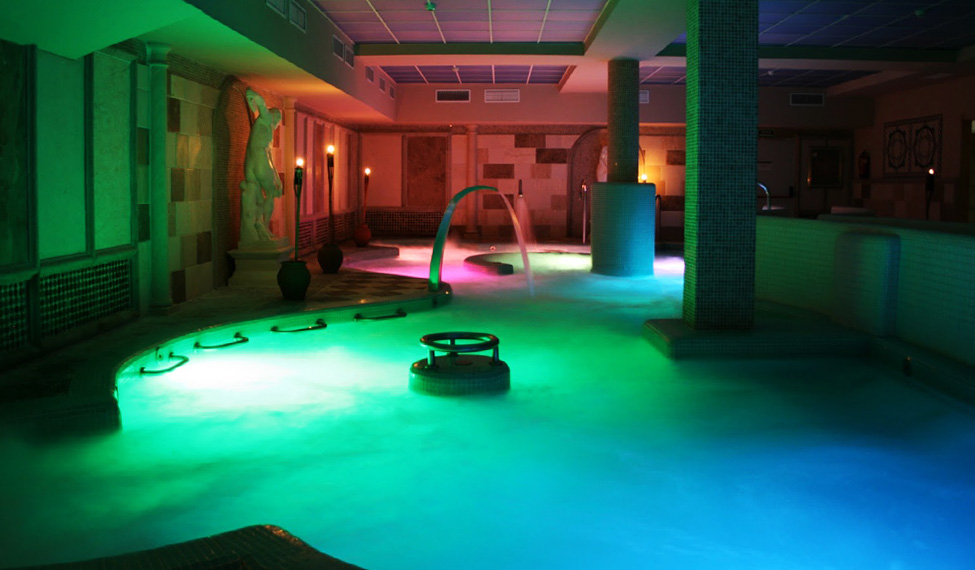 Establishment
HOTEL SPA
The Comendador Hotel in Carranque, Toledo is a symbol of tranquility and calm. Its Domus Aurea Spa is designed as the answer to the most discerning lovers of spa centers. You will be able to enjoy a variety of facial and body care treatments, as well as manicures and pedicures. The spa also has thematic areas where you will find Roman or Arab baths.
TREATMENTS, BEAUTY, AND HAMMAM
The Domus Aurea therapies are ideal for achieving the state of well being you need. In addition to the hydrothermal circuit, you have at your disposal a physiotherapist, masseurs, and beauty cabins for personalized treatments.
We present you with a three-course menu. The entree is the "Rituals of the World", a selection of treatments from different places. For the second dish, relax with hydrotherapy. And dessert is none other than "Domus Aurea Temptations", special wraps with relaxing, hydrating, and purifying properties.
WE SUGGEST:
After a soak in the Roman baths, and once immersed in the surroundings, visit the archaeological site of Carranque, just 5 kilometers away. Internationally renowned, the Domus Aurea Spa offers you the chance to get to know it at the end of the thermal circuit. 
Gallery
Spa Domus Aurea
Spa Domus Aurea
Spa Domus Aurea
Spa Domus Aurea
Spa Domus Aurea
mas