Splendid trouts and barbels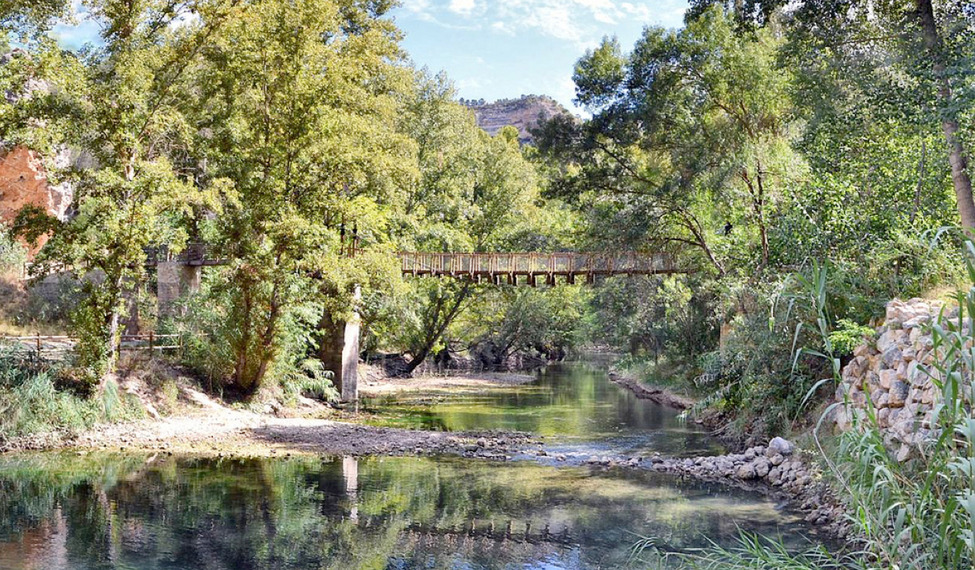 Visit
APPEALS
Down the stream from Alcozarejos electricity power station down to Moranches power station, this preserve takes advantage of the natural abundance of the Cabriel River. The fishing enthusiast will find an exceptional place for the trout. Two hectares with five daily public offer licenses on Mondays and Tuesdays, fifteen on Fridays and twenty-five on Saturdays. Capture of eight trout allowed with a minimum length of 21 cm. 
FISHING SEASON
- All year, except for July.
- Mondays, Tuesdays, Fridays, Saturdays and holidays. 
SPECIES
- Trout 
FISHING TECHNIQUES
- Match
- Bolognese
- English
- Feeder
- Carpfishing
- Spinning
BAIT
- All legal ones. 
LOCATION
La Rueda del Cabriel Fishing Sports Association.
Contact phone no.: (+34) 967.47.68.56 / (+34) 699.640.570
Gallery
Alcozarejos
Alcozarejos
Río Cabriel
mas