Creativity in service to the senses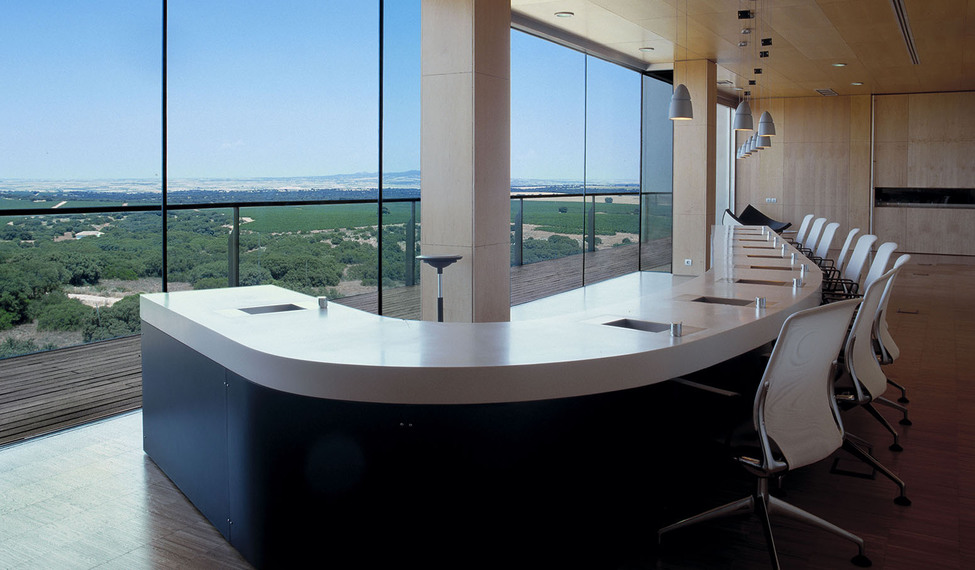 WINERY
Owned by the Martínez Bujanda Family, Antigua Estate is formed by five wineries. Inaugurated in March 2003, this estate located in the municipality of Los Hinojosos, Cuenca, has 421 hectares of vines. It is a very beautiful scrubland with vineyards dotted about on it. Each plot is devoted to the production of a different wine, thus ensuring a unique and inimitable feel.
The winery is a spectacular polished-steel, stone and cement building, mounted around a water pool.It is an architecture offering the visitor a surprising contrast between modernity and freshness.
ITS WINES:
Antigua Estate's crianzas and reservas are aged during 12 and 18 month respectively inside French-oak casks. From the exclusive Pico Garbanzo plot and after 18 months aging, the Clavis Pago Pico Garbanzo wine is obtained. Some of their other brands are Finca Antigua Blancos and Finca Antigua Moscatel Naturalmente Dulce. In the Varietales range they highlight the personality of every grape variety.
SERVICES:
Along with guided tours around the winery and the vineyards, the visitor can also know firsthand a R&D investment project, reflected in its own architecture. They also have a tasting room.
Gallery
Bodega Finca Antigua
Bodega Finca Antigua
Bodega Finca Antigua
mas