The flavor emerges from the depth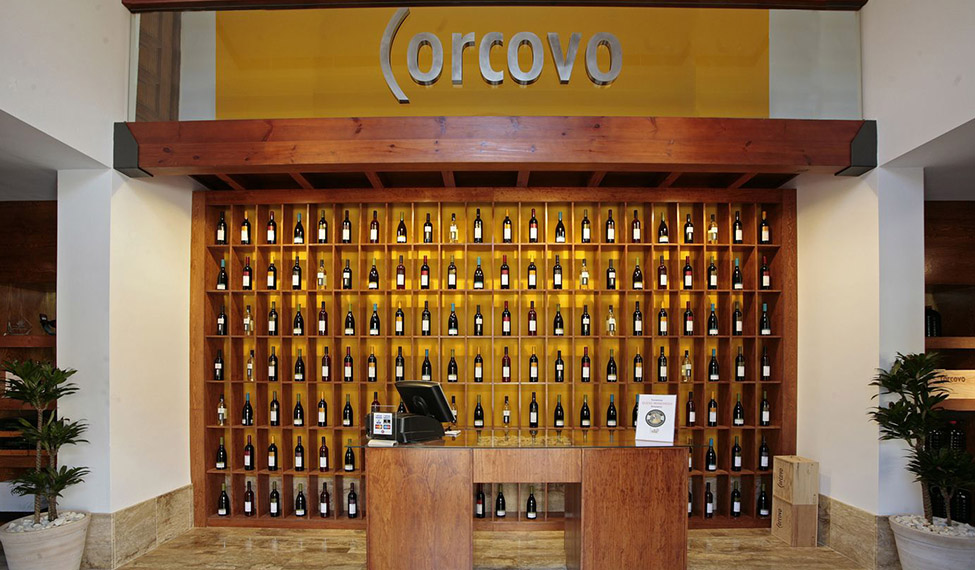 WINERY
Located in Valdepeñas, Megía e Hijos Winery stands out by the charm of the ensemble, as well as by its 13-metre deep aging cave excavated into the rock. Thus unmatched, and constant throughout the year, humidity and temperature conditions are reached. From its inception, the company has been devoted to produce high-quality wines.
Although the main building dates back to 1884, it was founded by the Megía family in 1994. Nowadays the winery offers a wide range of products, all of them with an avant-garde presentation and an unbeatable value for money.
ITS WINES:
Megía e Hijos Winery grows Tempranillo, Syrah, Cabernet Sauvignon, Airén and Verdejo grape varieties. Its wine typologies are white, rosé and red, middle-aged, crianzas and reservas. Its trademark, Corcovo, is one of the most prestigious ones within the Castile-La Mancha wine world.
SERVICES:
They plan the following activities: visits around the winery, wine tasting, commented tastings and advice on some other activities close by. They have a modern wine shop.
Gallery
Bodegas Megía e hijos, S.L.
Bodegas Megía e hijos, S.L.
Bodegas Megía e hijos, S.L.
mas