The grape's maximum expression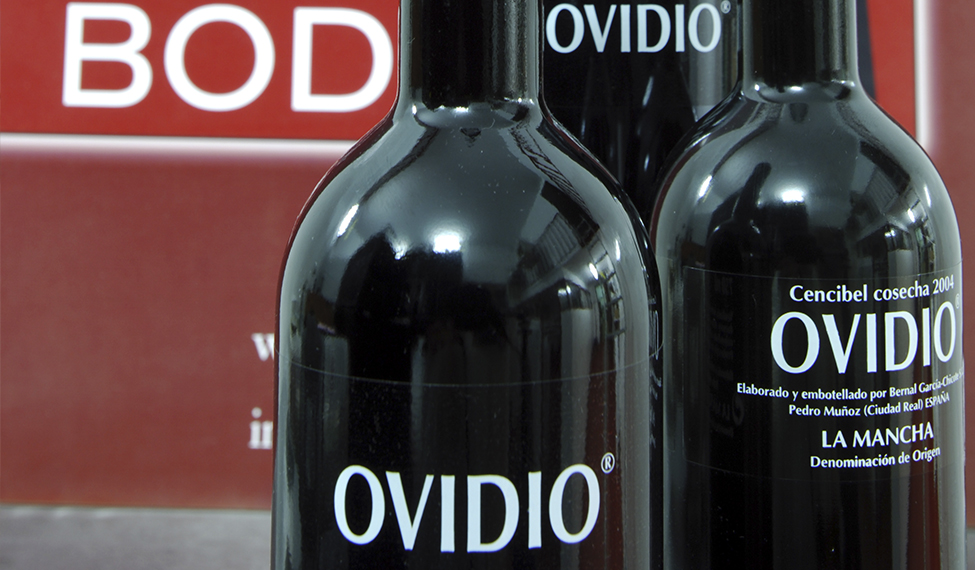 WINERY
In 2001 an old olive oil press was set up to produce and age red wine with Tempranillo variety. From the beginning, the aim has been to produce in a natural and innovative way. In fact, the grape comes from a family vineyard planted in goblet. The "hairy tempranillo" is the sign of this land. Its maximum expression is reached by blending variety, soil and climate.
With the search for their grape's maximum expression in mind, the vineyard's evolution is monitored all year long, several tests are carried out and the whole process is done with the maximum care. If necessary, from grape blooming until ripening, a small quantity of water is provided in order to assure the best conditions for its growth.
ITS WINES:
Roble variety is represented in Ovidio, a middle-aged or oak with 4 months in cask. Terruño Corcoles is the label for their indispensable Crianza and also for their 22-month Reserva, the symbol of the winery.
SERVICES:
Bernal García Chicote offers tasting courses and visits around the winery, which include places such as the cask room, the lab o the aging room. A powerful excuse to get to know the wine world and to visit the beautiful area surrounding Pedro Muñoz in La Mancha.
Gallery
Bernal García Chicote
Bernal García Chicote
Bernal García Chicote
Bernal García Chicote
mas