More than a three-century long history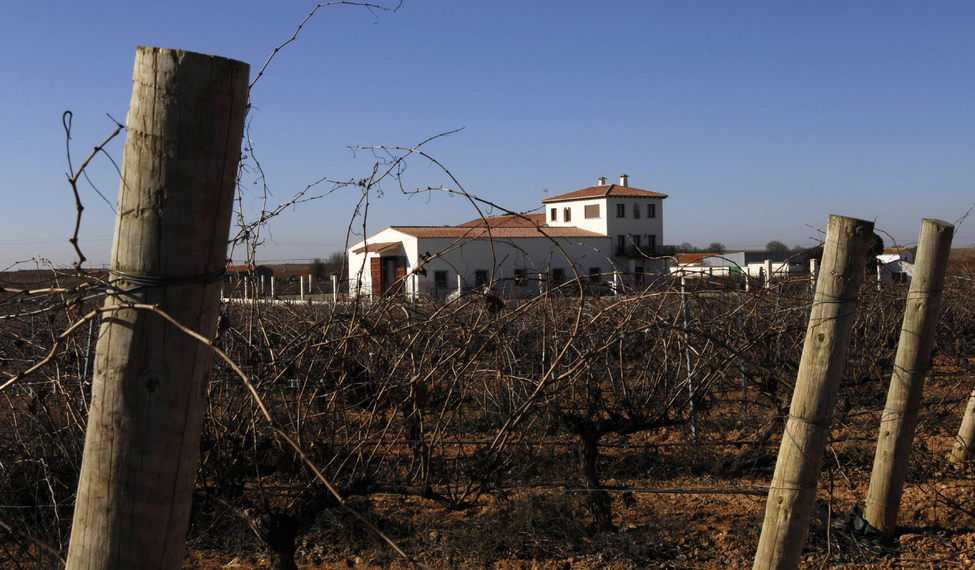 WINERY
Between the 17th and the 18th centuries several noblemen settled in Pozoamargo municipality. During this period Buenavista was born, a millenary estate with more than 450 hectares. Illana winery is erected in the heart of it. Its distinctive dovecot has been turned into their best brand image.
Tradition, craftwork and a strong family spirit are the motto that defines this company. The 100 hectares of vineyard are right at the center of the Ribera del Júcar Protected designation of origin. Since their beginning as a hunting preserve up to the present day, the winery has undergone a deep transformation. Nowadays it is prepared to make around 150,000 Kg. of grape and uses innovative technologies.
ITS WINES:
Their principles are keeping and respecting this land's varietal tradition with Cencibel, Bobal and small grain Muscatel. They also grow Cabernet Sauvignon, Merlot, Syrah, Petit Verdot, Cabernet Franc and Sauvignon Blanc, which reverts in a higher complexity in their wines.
SERVICES:
You can get to know firsthand their wines' production process, as well as tasting them, going around their facilities and discovering all their production secrets. There are three types of touristic proposals: basic visit, technical visit plus introductory course, or technical visit plus tasting introductory course along with another visit to the vineyards.
Gallery
Bodegas Illana
Bodegas Illana
Bodegas Illana
mas