The eagerness of a great winery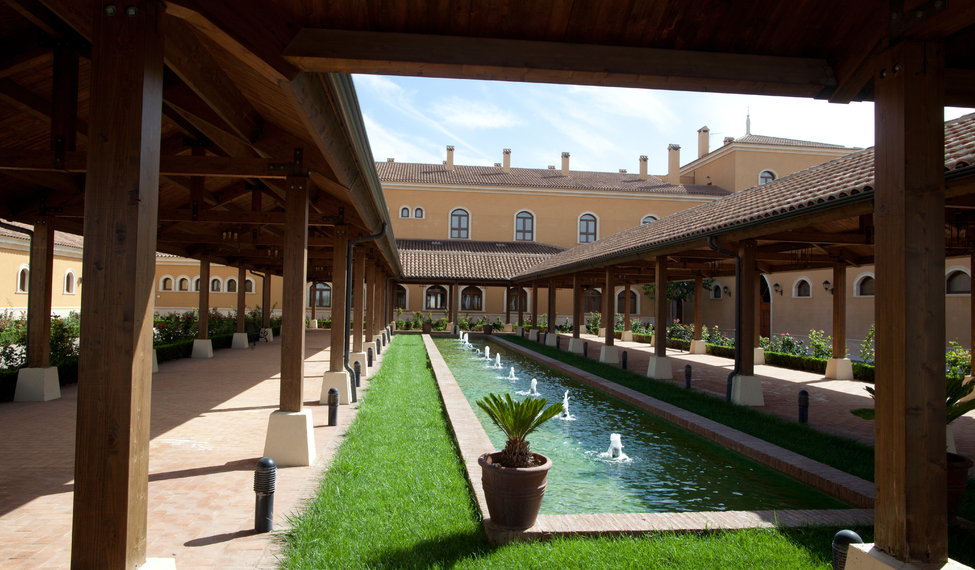 WINERY
Located in the great La Mancha plain and surrounded by vineyards, we find the imposing architecture of Lahoz Wineries. This winery has a total of 500 hectares of in-house vineyards shared among indigenous and foreign varieties. It was in the last century when Lahoz family launched its foray into the wine world.The size of the vineyard has been increasing year by year along with their eagerness to produce their own wines. And finally, in 2004, the first harvest was carried out.
In the whole winery there is a sober and monastic atmosphere in which wines can be born and rest in absolute silence. Tradition merges technology to make young, joyful wines with a great personality.
ITS WINES:
Among their grape varieties, the highest type is Tempranillo. It also has Merlot, Cabernet Savignon and Syrah plantations, as red varieties; and Airén, Savignon Blanc and Chardonnay as white varieties. Their brands are Vega Corcoles, Recato, Abad de Soto and Vinhoz.
SERVICES:
Discover the art of making wine from its roots. Go deep into Lahoz Wineries and get to know the atmosphere in which their wines are born. Visits include the vineyards and wine tasting.
Gallery
Bodegas Lahoz
Bodegas Lahoz
Bodegas Lahoz
Bodegas Lahoz
mas