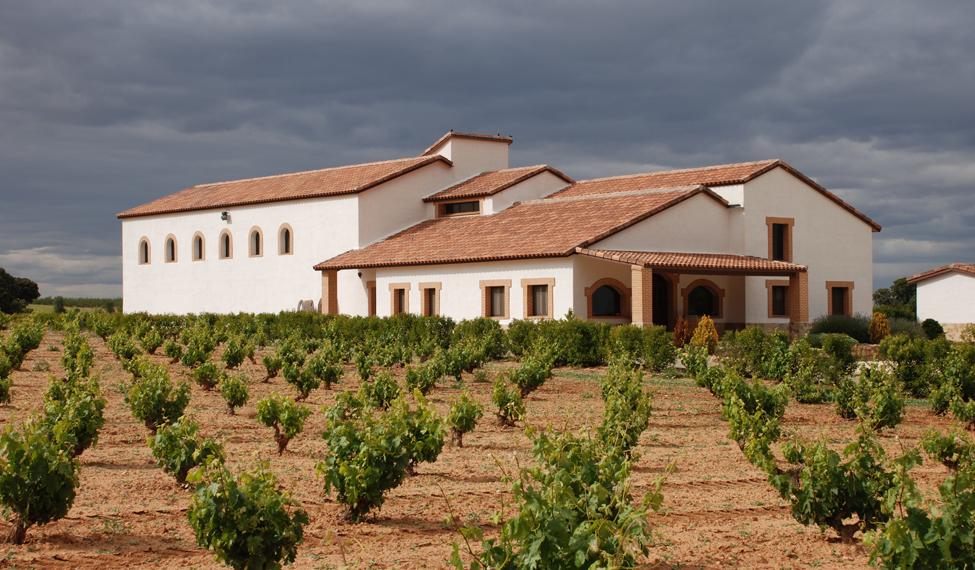 WINERY
For more than 200 years, Pinuaga wineries has made wines with their own flavor and style. They are, as our times require, a synthesis of modernity and tradition. Their small winery, located in the family inherited vineyards, balances vine artisan care values with the latest technological breakthroughs.
Their vineyards are located at a height of 750 meters, in a privileged place to grow the best vines. The continental climate and the personality of our terrain foster their wines' quality and expressivity. The harvesting process it totally handmade. The harvest is manual, cluster by cluster, during the first fortnight of September and always without any rain.
ITS WINES:
All their wines are highly marked by renowned wine critics both at national and international levels.  The gem of the collection is 100% Tempranillo that writes the name Pinuaga 200 vines. Another Tempranillo is Pinuaga Primer Vino. The Pinuaga Nature brand s an oak wine with a great personality and their youngest wine carries the Pinuaga La Senda label.
SERVICES:
Pinuaga is more than a winery. It is a unique space to perform all kinds of activities and meetings. They also organize over the weekends visits aimed at professionals, wine lovers and those who might be interested. At the estate there is also a rural country house, Dehesa Salazar.
Gallery
Bodegas y Viñedos Pinuaga
Bodegas y Viñedos Pinuaga
mas