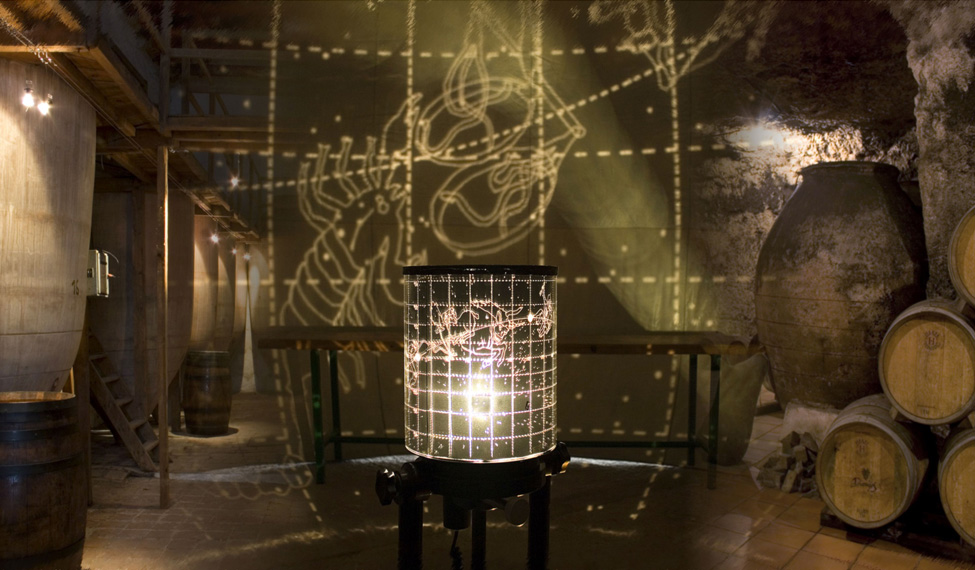 WINERY
Right in the heart of Valdepeñas city center, a city known as the 'Wine City', there is La Bodega de las Estrellas (the Winery of the Stars). This is a family and traditional winery located in a typical manor house from the 18th century, accommodating a winery and a house. This ensemble has certain extraordinary capacities to produce wine using methods and technologies totally different from the standardized ones and characteristic of this region owing to their traditional origin.
The grapes to produce these wines grow in biologically-cultivated vines using natural fertilizers for the character of the local terrain to be preserved in the wine. This entirely natural production employs indigenous yeasts and artisan processes inside earthenware storage vats, along with the Cosmic Calendar. This is used to take advantage of the best influences of the cycles and rhythms of the Moon and the stars over the metabolism of the vine and the natural processing methods. The result: a very special and spirited wine.
ITS WINES:
They are grouped together under the name of the Greek god 'Dionysius', with the common link of being developed 'to the beat of the Moon'. They express each and every one of the four elements: air, water, fire and earth, with suggestive names such as 'Princesa del Tempranillo'(red wine princess), 'Flor de Rocío'(dew flower),'Pagos del Conuco'(land payments), 'VINUM VITAE' and 'EGO Primus'.
SERVICES:
It is the perfect stop between Madrid and Andalucía to immerse oneself into the most genuine wine culture; its planetarium makes it one of a kind. Visits and tastings are didactical, entertaining and original. The winery is open all year round and in addition to the scheduled daily visits, it organizes events and special activities such as the 'New Wine festivity', the 'Summer Solstice' or 'Wine and Harvest festivities', along with concerts, theatre plays and visits for children and youngsters.
Gallery
bodega dionisos tinajas de barro
bodega dionisos planetario
bodega dionisos barricas en la cueva
bodega dionisos patio
mas