D.O. Wine of Pago
D.O. Wine of Pago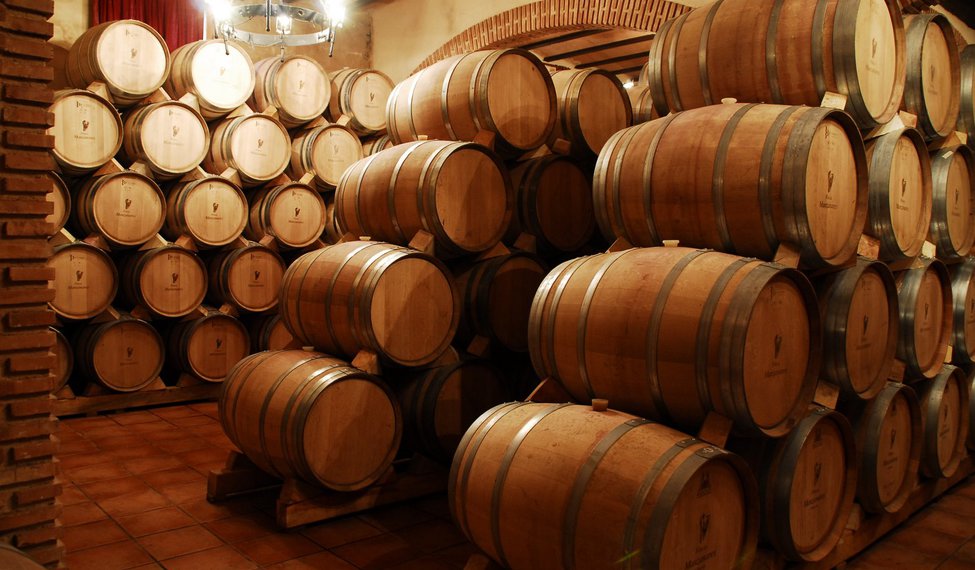 TYPE OF DENOMINATION OF ORIGIN
Wines of Pago
    • D.O. Pago Campo de La Guardia - Bodega Martúe
    • D.O. Dehesa del Carrizal - Bodega Dehesa del Carrizal
    • D.O. Dominio de Valpusa – Bodega Marqués de Griñon
    • D.O. Finca Élez - Bodega Manuel Manzaneque
    • D.O. Guijoso - Bodega Sánchez Muliterno
CHARACTERISTICS
The concept ofPago(estate) as applied to wine refers to a vineyard located in a special enclave, with unique soils and a privileged climate that imprint unique qualities onto the wine. Only nine wineries in Spain have this distinction. Wines of recognized quality with specially cultivated characteristics.
PAGO CAMPO DE LA GUARDIA, TOLEDO
Syrah, Tempranillo, Cabernet Sauvignon, Merlot, Petit Merlot, Malbec and Chardonnay. Seven varieties for which the ambient conditions of Toledo and the work of the winegrower, Fausto González.
PAGO DEHESA DEL CARRIZAL, CIUDAD REAL
A mountainous estate, with vineyards on northern-facing slopes, together with siliceous soil of an acidic composition, results in a wine with an Atlantic character. The varieties cultivated are white Chardonnay, Cabernet Sauvignon, Syrah, Merlot and Tempranillo.
PAGO D.O. DOMINIO DE VALPUSA, TOLEDO
The drip irrigation with water from the Tagus River and the canopy management, which allows for equal hours of sunshine on the leaves and clusters, and a homogenous ripening of the grapes, together with a subterranean cellar with Bordeaux barrels, make for exceptional wines from Dominio de Valpusa.
PAGO D.O. FINCA ÉLEZ, ALBACETE
The microclimate and altitude of the land, in the heart of the Alcaraz Mountains, result in the vines of Cabernet Sauvignon, Chardonnay and Syrah taking on a very unique and personal composition.
PAGO GUIJOSO, ALBACETE
The headwaters of the Guadiana River, at an altitude of more than 1000 meters, irrigate the vineyard of white grapes -Sauvignon Blanc and Chardonnay- and reds -Cabernet Sauvignon, Syrah and Tempranillo-. The slow ripening of the grapes contributes to the perfect equilibrium of potency and elegance in the wines.
AREA OF PRODUCTION
The Wines of Pago from Castile - La Mancha are found in the municipal district of El Bonillo (Albacete) and in Malpica de Tajo, within the historic Dominio de Valdepusa (Toledo) and Ciudad Real. 
Gallery
D.O. Vinos de Pago
D.O. Vinos de Pago- Uva Chardonnay
D.O. Vinos de Pago
mas